Virtana is a cloud management solution that helps companies to manage their multiple cloud environments. As a cutting-edge solution, Virtana provides an all-in-one approach to controlling infrastructure and applications in different environments with one comprehensive platform. With a series of tools created specifically for cloud automation, this platform has recently raised $73 million in venture capital funding.
In this guide, we will look at the features of Virtana, compare them to other cloud management solutions, and explain why it is becoming increasingly popular for companies looking for comprehensive and secure multi-cloud management solutions.
Overview of Virtana
Virtana is a cloud management solution that helps companies to manage multiple cloud environments. With their technology, companies can easily set up and manage their clouds without actively managing their admin tasks.
In 2021, the company raised $73M to expand their technology.
This article will overview Virtana's features and how it compares to other cloud management solutions.
What is Virtana?
Virtana is a cloud management platform designed to build, deploy, and manage enterprise-scale workloads in complex hybrid and multi-cloud IT environments. With the platform's powerful suite of products and services, customers can get complete visibility and control over their multi-cloud environment from a single view. In addition, the company provides users with easy-to-use tools to automate cloud operations and reduce complexity, as well as specialized advice tailored to their particular needs.
Virtana has recently raised $73M Series D funding, which will enable them to strengthen their product offerings in cloud management innovation for companies that are leveraging the public cloud for applications that are mission critical or have complex computing needs. This funding will also help Virtana ensure that their team of experts stays current on industry trends and can develop cutting edge cloud management services designed specifically for enterprise customers. With this strategic approach towards rebuilding the infrastructure of contemporary businesses, Virtana helps organizations maximize ROI while taking full advantage of the power of public clouds such as AWS and Azure.
What does Virtana offer?
Virtana is a Unified Platform as a Service that enables companies to build, operate, and analyze their digital applications. It combines a common infrastructure layer with an enterprise-ready cloud platform that can be used to deploy, monitor, and manage enterprise applications in any cloud environment. In addition, its broad portfolio of services provides customers access to the latest technologies such as DevOps tools, runtime management capabilities for containerized workloads, and data center automation.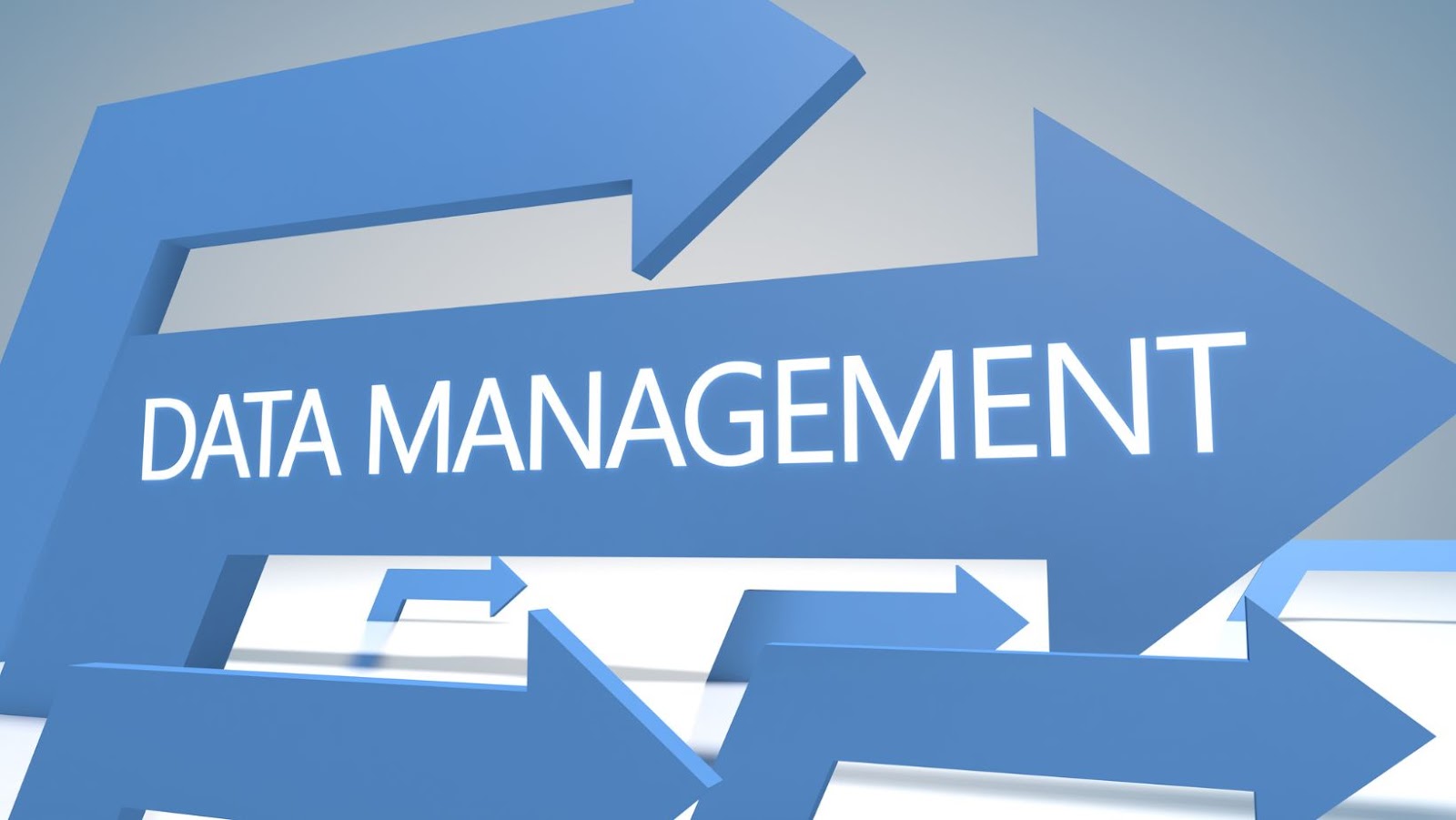 The platform is designed to provide organizations complete control over their application and IT lifecycle through automated provisioning, monitoring, capacity planning, security compliance audits and proactive data analysis. Additionally, Virtana's "intelligent operations" capabilities empower users to autonomously respond to changes in environment by automatically allocating resources or taking corrective action without manual intervention.
Virtana provides customers the flexibility they need to support multiple applications across private, hybrid, and public clouds such as Microsoft Azure or Amazon Web Services (AWS). Additionally, organizations can use its built-in analytics platform to gain insights into application performance across different cloud infrastructures. Finally, organizations can access cost management tools to measure usage costs across multiple clouds and reduce operational costs.
Comparison to Other Cloud Management Solutions
Virtana is a unique cloud management solution that helps companies manage and optimize their multi-cloud environments. It provides a comprehensive suite of tools to manage and visualize cloud resources, automate cloud processes, and track cost.
In this article, we will compare Virtana to other cloud management solutions on the market so that you can decide which one is best for your business needs.
Virtana, which helps companies to manage multiple cloud environments, raises $73M
Amazon Web Services (AWS) is a comprehensive, on-demand cloud computing platform provided by Amazon.com. This cloud-based platform provides services to help organizations move faster, lower IT costs, and scale applications. AWS enables companies to build, deploy and manage their infrastructure easily, quickly and cost-effectively. AWS provides web hosting, storage, virtual machine instances, analytics tools, databases and Application Programming Interfaces (APIs).
Virtana is a cloud management company that helps companies manage multiple cloud environments. It provides advanced automation tools to make cloud management easier and more efficient. The primary difference between Virtana and AWS is that Virtana focuses on providing an intuitive user experience with drag & drop tools and an automated approach to managing public clouds like AWS's EC2 service. Virtana also offers its portfolio of enterprise-grade solutions for visibility into multi-cloud environments. With the recent announcement of its $73M Series C Funding Round led by CloudMatrix Ventures this December 2020 it appears their complete suite of streamlined cloud management capabilities will soon be available to enterprise customers worldwide.
Microsoft Azure
Microsoft Azure is a cloud computing platform and infrastructure developed by Microsoft for building, deploying, and managing applications and services through a global network of Microsoft-managed datacenters. It provides cloud services such as web hosting, virtual machines, storage, analytics and more. It also has analytics capabilities that let you get insights into how well your applications are running and even provide recommendations on improving their performance.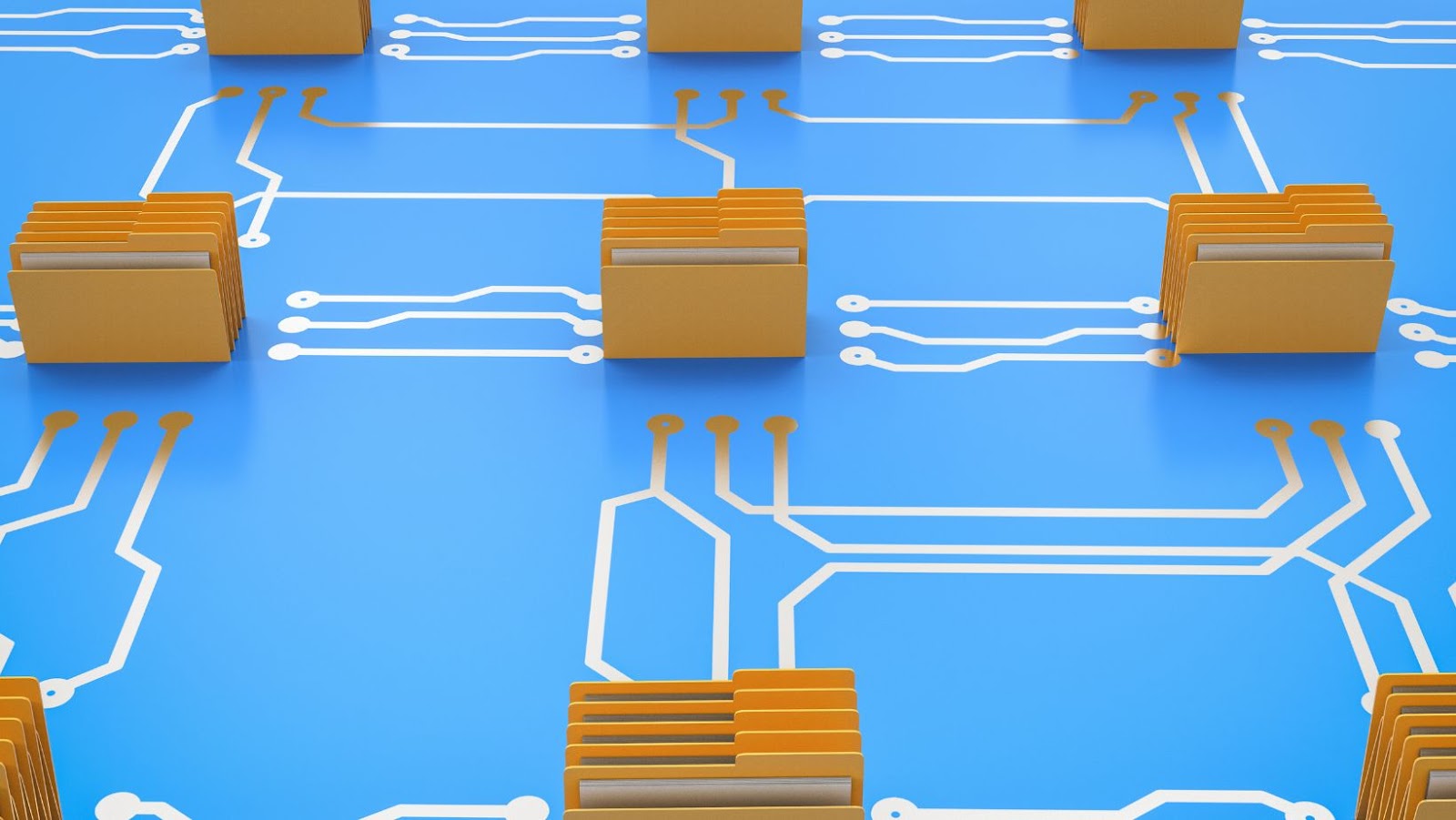 Azure's primary benefit is viewing all the resources you manage in one place regardless of where they are deployed. With Azure's unified control plane, you can manage all cloud environments—public, private or hybrid—from the same central view point. This makes monitoring different clouds from one console easy and optimizing resources across multiple clouds.
Azure also has great scalability as you can quickly spin up additional capacity with storage options that scale up and down automatically based on your business needs. In addition, it provides users with integrated development tools and support for popular programming languages that enable businesses to quickly build cloud-based applications faster than ever before.
Compared to Virtana's platform which helps companies manage multiple cloud environments with automated insights & recommendations tailored to each application lifecycle stage, Microsoft Azure provides an integrated platform for managing cloud infrastructure but lacks some of the deeper insights & automation offered by Virtana (such as live migration capability).
Google Cloud Platform
The Google Cloud Platform (GCP) is a suite of cloud computing services provided by Google that includes a range of computing, storage, networking, big data, machine learning and analytics solutions. GCP customers can provision virtual machines (VMs) and containerized applications in seconds, scale their resources to match demand, and quickly release new features or products using its API-based platform. GCP provides the same IaaS and PaaS capabilities as other cloud providers but also offers robust ML and analytics services not found with other platforms.
GCP currently offers a wide range of infrastructure components such as Compute Engine (Virtual Machines), App Engine (PaaS), Kubernetes Instance Groups (Container Orchestration), Cloud Storage and BigQuery Data Warehouse Services. Additionally, it offers services like Big Table NoSQL Database Service and Cloud SQL Relational Database Service which provide comprehensive management capabilities to its users.
Google's AI/ML capabilities are very powerful compared to other major cloud providers like Azure, AWS or IBM Cloud. The strategy focus on that platform has allowed Google to build an impressive service portfolio including Speech Recognition API , Natural Language Sentiment Analysis API , Knowledge Cards API , Vision API , Video Intelligence API , AutoML Vision & NLP services to name a few.
IBM Cloud
IBM Cloud is a suite of cloud computing services from IBM that offers platform as a service (PaaS) and infrastructure as a service (IaaS). Its goal is to help companies manage their cloud environments and workloads in an integrated way. IBM Cloud offers many features, such as the ability to easily set up and connect hybrid cloud architectures, create private cloud environments for internal use, use machine learning algorithms for easier insights, automate tasks with its Watson APIs, quickly spin up clusters and access AI-driven monitoring tools.
Virtana provides cloud operations management capabilities similar to IBM Cloud's hybrid cloud capabilities. They offer multi-cloud deployment flexibility as well as automated operations management. Companies can track usage across clouds from multiple providers rather than purchasing individual services from different providers. It also assists customers with patching, configuration tracking and best practices so that companies can better adhere to security standards across different clouds. This helps companies maximize their usage of the various clouds they are utilizing while ensuring they take proper security protocols into account. Additionally, their analytics platform provides easy-to-understand reports on system health and performance metrics so that users can quickly identify issues or opportunities for improvement.
Oracle Cloud Infrastructure
Oracle Cloud Infrastructure (OCI) is a cloud-computing service used to build and manage secure, high-performance IT workloads in the cloud. With Oracle's comprehensive set of network, compute, storage and security services, businesses have the flexibility to create hybrid architectures that reduce complexity and cost.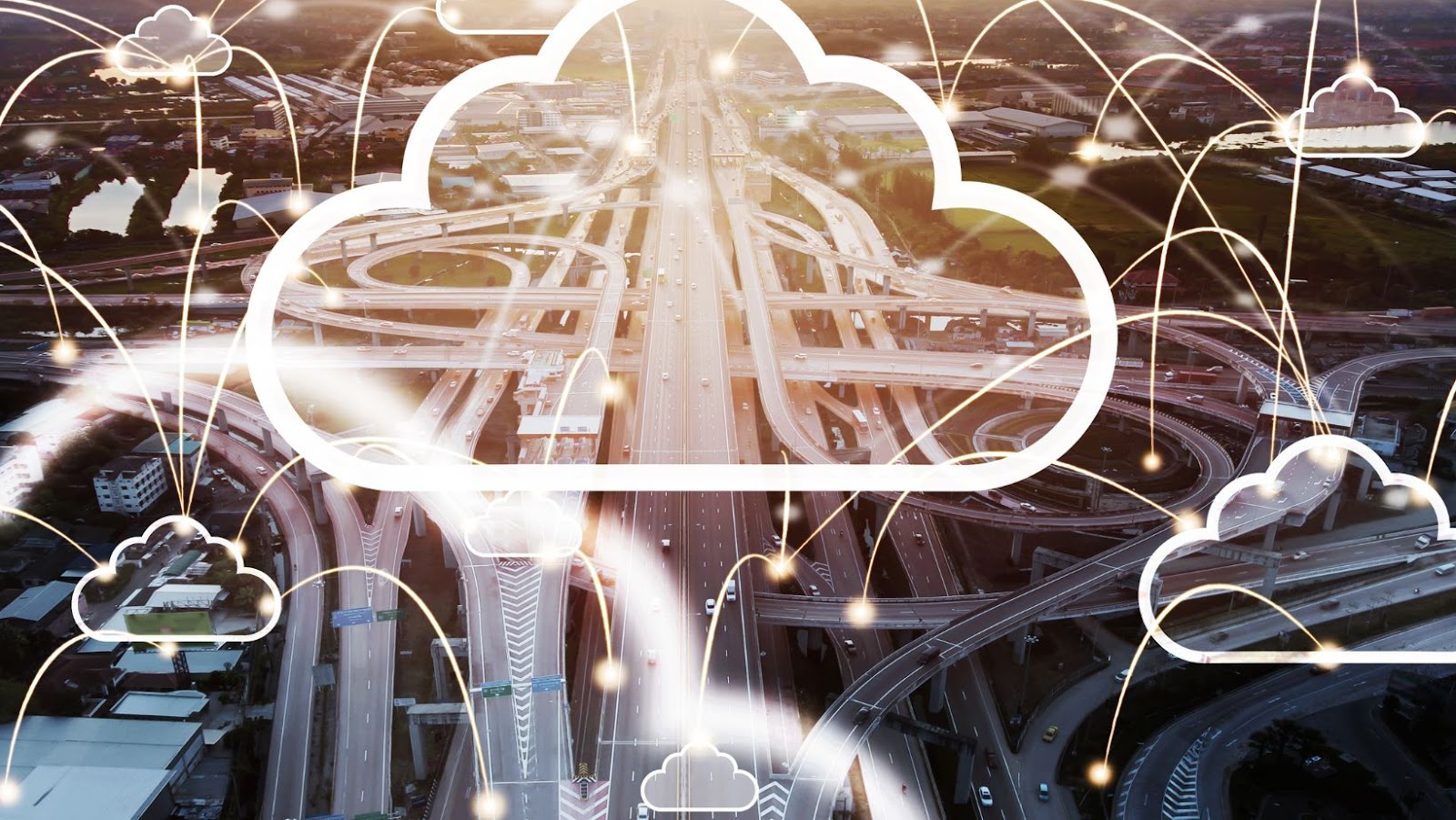 Virtana's AI-driven management for multi-cloud environments enables visibility into the AWS and OCI infrastructure elements. The company provides automated cost optimization recommendations via machine learning models designed to scale with changing business needs.
Virtana also helps organizations patching and monitoring their cloud infrastructure, ensuring uptime. The company's advanced analytics platform can also track cost sheet history while comparing predictions to actual costs of various cloud use by customers. On top of all its benefits, it allows users to centrally manage several clouds simultaneously, including OCI cloud resources.
Benefits of Using Virtana
Virtana is a cloud-based computing platform that helps companies manage multiple cloud environments. In addition, it offers a variety of features that other cloud management solutions may not, such as real-time analytics, predictive cloud optimization, and hybrid cloud support.
This article will discuss the benefits of using Virtana and how it can help businesses better manage their cloud environments.
Cost savings
Virtana's cloud management platform helps companies manage their multiple cloud environments to bring cost savings in several ways.
First, organizations can identify opportunities for consolidating resources for cost-effectiveness by analyzing current usage patterns and costs across many different clouds. Additionally, as different clouds use different billing models and rate structures, Virtana's platform allows users to compare cloud costs and pick the most cost-effective one.
Finally, Virtana provides optimization and automation capabilities that allow users to utilize the right amount of resources with no additional costs. This helps organizations save money by preventing over-provisioning or under-utilizing their cloud resources.
Virtana is an effective tool for controlling cloud costs and helping companies realize maximum cost savings through their cloud investments.
Automation and scalability
Utilizing Virtana's automated and flexible systems provides enterprises the scalability and agility to meet the demand for modern digital enterprise. Our solutions are designed to scale horizontally and vertically, allowing for greater efficiency at a lower total cost of ownership (TCO).
Additionally, our cloud-native platform offers automated deployment, management, and monitoring processes. This can help to save time and resources otherwise used for system administration and maintenance tasks.
By deploying Virtana, organizations can benefit from improved system performance, ease of using new technologies, optimized IT gird costs, and enhanced customer experiences.
Security
Using Virtana to monitor your IT environment comes with some security benefits. Network visibility and centralized security management reduce the time required to identify and address your system's potential malicious activity or misconfigurations. In addition, automation-driven intelligence ensures that changes are properly analyzed, with alerts sent if any new vulnerabilities are identified.
Virtana also leverages advanced technologies such as artificial intelligence and machine learning to quickly detect any suspicious activity in the network, picking up on previously unknown malicious behavior. Additionally, our system offers identity-driven access control and granular permission settings for user accounts, allowing you to grant access to the resources employees need. By limiting permissions and encouraging users to enter their credentials through secure methods, you can keep corporate data secure from intruders.
Conclusion
Virtana is a cloud management solution that supports hybrid and multi-cloud strategies, helping businesses with strategic IT initiatives. With the recently announced $73M Series C funding round, Virtana is well-positioned to remain competitive among other cloud management solutions.
The solution offers advanced analytics and automated cloud decision support, making it an appealing choice for enterprises of all sizes. Additionally, its deep integration with DevOps teams allows for automation of tedious manual processes thereby increasing accuracy in daily operations. All these features make Virtana a strong contender among other cloud management solutions in the market today.
tags = mix of computing, storage, and services across on-premises, private cloud, public cloud infrastructure, virtana aidriven capital managementwiggersventurebeat, virtana aidriven managementwiggersventurebeat, market for hybrid cloud infrastructure, orchestrating hybrid and multicloud environments