Microsoft's new 'One Outlook' email client for Windows is beginning to take shape. This new app brings a lot of features that weren't available in the traditional Outlook app. In addition, it promises a single unified experience across devices and supports new and legacy Office applications.
Let's look at what One Outlook offers and what it means for Windows users.
What is Microsoft's 'One Outlook'?
Microsoft's 'One Outlook' is a concept that aims to provide customers with a universal, consistent experience for accessing their personal and business email, calendar, contacts and tasks information – no matter what type of device they are using. It means that the same user interface and features found on the desktop version of Outlook will be available on all other flavours of Outlook (web app, mobile app and tablet app). This unified experience across devices makes it easier to move from one device to another while staying connected to all your emails, contacts and events on each one.
According to Microsoft's official website, 'One Outlook' also has the potential to save organisations time and money by allowing users to quickly find and connect with colleagues or customers when they need them most. In addition, with improved tools for syncing data across multiple devices in real-time, business users can easily keep their workflows moving at any time of day – no matter which device or platform they use.
In addition, Microsoft has promised additional benefits such as enhanced security protocols protecting customer data in the cloud and deeper integration with third-party applications like Salesforce for a seamless user experience. Above all else though, 'One Outlook' is intended to create consistency in how Office users access their emails from wherever they happen to be at any given time.
Microsoft's new 'One Outlook' email client for Windows is starting to leak out
Microsoft's new 'One Outlook' email client for Windows is starting to leak out and looks to be a huge step up from the existing Windows email experience.
This new email client promises to deliver a more seamless and integrated experience by bringing your emails, contacts, and calendars into one unified interface.
This article will explore the features and benefits of 'One Outlook' and its implications for Windows users.
New features of 'One Outlook'
The new version of Outlook, named 'One Outlook', is designed to work on Windows 10 and Office 365 platforms. It offers powerful features that promise to improve users' daily productivity. This includes a streamlined user experience for email, contacts, calendars and files that can be shared with other users. Additionally, users will have the ability to search across all mailbox items in one single view.
This version also offers advanced features such as 'Focused Inbox', which will help prioritise important emails so users can quickly view what matters most to them and easier navigation through their emails using an intuitive fly-out navigation bar with folders, conversations and more. 'Linked events' allows for effortless organisation of information about events within emails into an accessible calendar view. Users can also stay organised by creating tables directly within messages with Excel integration – enabling them to insert tables into email messages and use familiar tools like sorting and filtering within table elements. 'Clutter' ensures low priority mail stays out of sight until needed while 'Send Later' ensures emails won't be forgotten or sent too soon – they can now choose when their emails get sent out at the click of a button.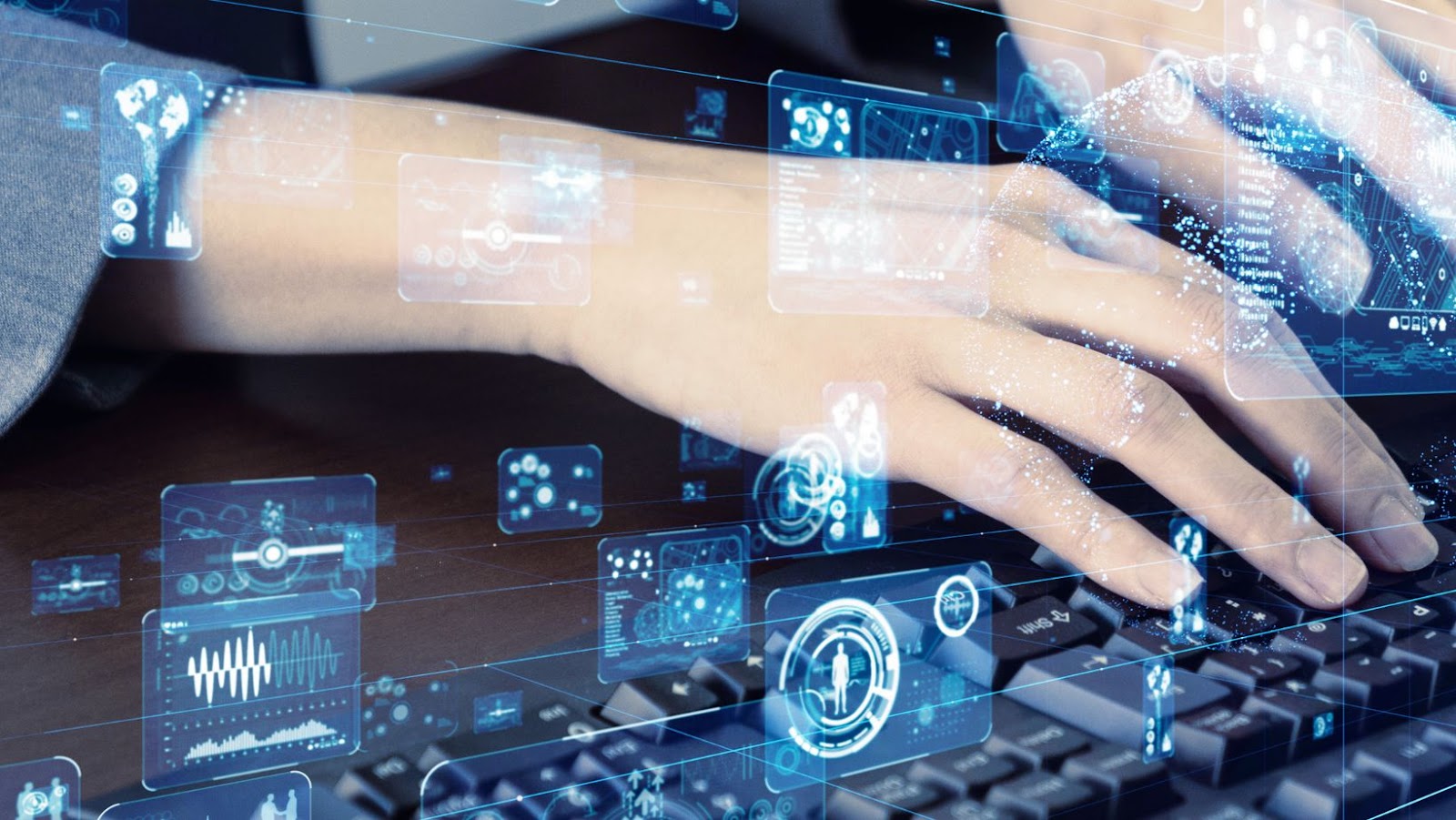 Furthermore, 'One Outlook' provides improved security measures with Office 365 Advanced Threat Protection (ATP) which helps protect user data against targeted attacks and malicious content in real-time by shielding mailbox data from links and attachments in incoming email messages that contain malicious content or lead to malicious links.
Thus, with these numerous enhanced features available on Windows platforms, users are now privy to greater visibility and control over their account data through this new version of Outlook – 'One Outlook'.
Improved user interface
One Outlook is a feature in Windows 10 that merges all of the user interface elements for Outlook into one centralised experience so that Windows users have the same experience across all their devices. With One Outlook, users can access the same calendar, contacts list, settings, and other features when accessing Outlook on any device. Microsoft has taken careful steps to ensure that One Outlook looks and functions similarly on each device whether it's a smartphone, tablet or laptop.
With One Outlook, users can easily seamlessly transition between devices while working with emails and calendar events. This feature also allows them to easily customise their system with personalised settings on any devices connected to Windows 10 without switching accounts or reset preferences. Additionally, this feature allows users to receive real-time notifications when using multiple devices at once since they don't need to manually switch accounts or devices to see their updates. This makes it easier for busy professionals who need quick access and notifications on-the-go without worrying about setting up custom configurations every time they switch a device.
Improved security and privacy features
One Outlook is the Windows 10 update that unifies the Outlook experience and provides new features for users. Its key advantages are improved security and privacy features, an all-new webmail interface, and real-time data access.
One Outlook helps to ensure your data stays secure by leveraging Windows Hello authentication with facial recognition, fingerprints, or a PIN code. Security is further improved with two-factor authentication support. In addition, data loss prevention options allow you to control who can access what content. At the same time, improved encryption ensures your information remains safe even if the device is lost or stolen.
Privacy has also been upgraded in One Outlook thanks to tools like Tracking Prevention. This feature automatically identifies online tracking occurrences and blocks them, helping you keep your personal information away from untrusted sources. You can also customise privacy settings to decide which apps can access certain data, ensuring only approved sources receive access to what they need.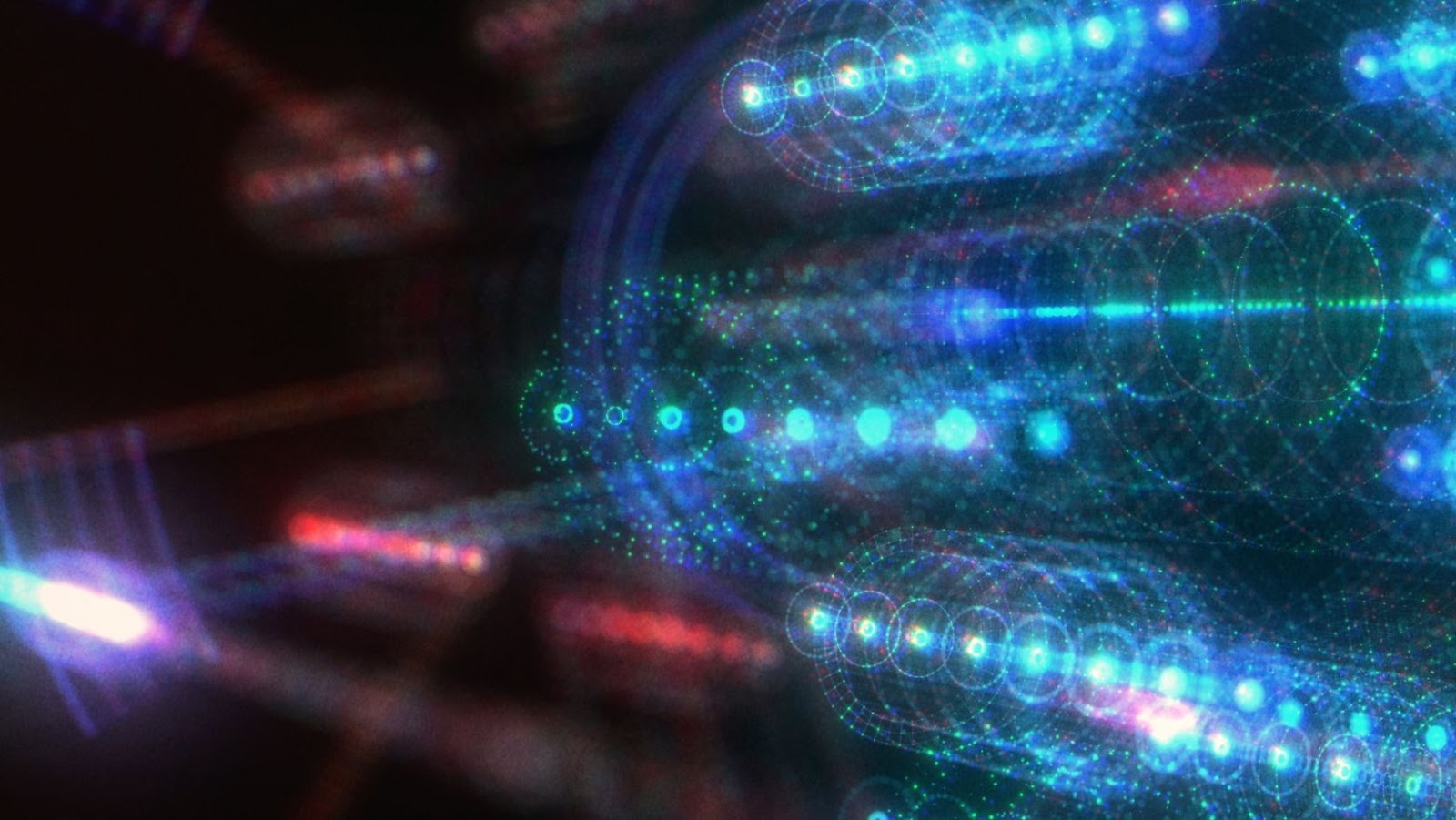 One Outlook also offers a re-designed webmail interface for added convenience—making it easier to use email on the go or at home. You'll be able to subscribe calendars from numerous sources including sports teams or public holidays and display images when previewing emails within Gmail accounts as part of its new featureset. In addition, One Outlook now provides instant data synchronisation between multiple devices, giving you fast access to up-to-date information from anywhere at any time.
Benefits
Microsoft's new email client 'One Outlook' is a major game-changer for Windows users.
Not only can Windows users take advantage of having all their emails, calendars, and contacts in one application, but they can also benefit from the power of AI, improved search capabilities, better security, and much more.
This article will explore the key benefits of Microsoft's new One Outlook for Windows users.
Improved user experience
One Outlook, the latest version of Outlook from Microsoft, offers users a simplified and integrated experience across multiple devices. This includes a consistent user interface and Exchange support, which allows users to sync their data across devices and platforms.
With One Outlook, all mail is available in a single view on all your devices, giving you an up-to-date view of all your inboxes regardless of device — email, contacts, and calendar are all integrated in one place. Additionally, One Outlook brings improved conversation tracking with Focused Inbox and numerous other features designed to improve the user experience and make working with multiple accounts easier.
One Outlook's simplified look has improved navigation designs so that users can quickly access tasks or search for emails without interruption. The ability to search across multiple accounts for emails also means users can be more productive as needed files are easier to locate. Plus, One Outlook makes it easier for individuals or teams to collaborate in close collaboration through shared mailboxes or real-time editing capabilities — perfect for ensuring all team members stay on the same page when working on projects. All these features combine to give Windows users an improved user experience no matter what kind of data they need access to.
Enhanced productivity
Microsoft Outlook is the world's favourite email tool, in part because of its ability to help people be productive. With One Outlook, users get many additional features that make managing their emails and communications even easier, including:
-Integrated calendar: Connected to Microsoft Exchange mailboxes, One Outlook brings a unified calendar experience so users can create time-sensitive tasks and update related reminders.
-Multiple communication channels: Consolidate emails from several accounts (including Hotmail, work accounts, and other IMAP services) into a single view for quick access and action.
-Inbox tidy: Keep important messages at the top with the "Important" view that puts emails from contacts you interact with most at the beginning of your inbox.
-Auto reply rules: Automatically send messages to people who email you based on specific triggers. For example, instantly notify everyone when you are out of town or on vacation by setting an auto reply rule when they contact you during specific hours or days.
-Create folders and labels quickly to manage emails faster and find them again later easily. For example, create a folder with one click and then file away messages for easy retrieval—no need to search around in different boxes!
Improved security
One Outlook is an innovative solution from Microsoft that provides users unparalleled security for their accounts. It enables Windows users to maintain high safeguards against malware and online threats. In addition, the system serves as an extra layer of defence, allowing users to protect their information and settings more efficiently than ever before.
One Outlook integrates multiple authentication methods such as PIN codes, dual-factor authentication, biometric identification and location-based tracking. Additionally, it offers a similar degree of data ransomware protection, so you can securely store sensitive information without risking its exposure or manipulation. One Outlook also features enhanced password management that helps reduce the risk of unauthorised access to user accounts through data breaches or phishing scams.
Finally, One Outlook makes your system more resilient against malicious programs by using heuristics analysis and Pattern Recognition technologies to spot potential threats based on similarities in code behaviour. Through this approach, the system can quickly recognize suspicious activities even before they can do any damage. With these features in place, Windows users can be sure that their data remains secure even when faced with complex malicious attacks.
Availability
Microsoft's new 'One Outlook' email client for Windows is making its way onto the market, promising great features to all Windows users. Thanks to the unified experience, Windows users can now access their email and calendar from any device with a single account.
This update will make it easier for users to stay on top of their emails wherever they go. But, first, look at how this new Outlook client reaches users.
Availability of 'One Outlook'
'One Outlook' is Microsoft's latest version of the Outlook desktop application. It is available in the Office 365 subscription service and Office 2019 consumer edition suite. This means that anyone with a valid Office 365 or Office 2019 licence can access the new version of Outlook.
The updated application offers many new features and functionality, including enhanced support for email, contacts, calendars and tasks, improved search capabilities and collaboration tools. For example, it allows users to set up shared inboxes for teams, use rules to manage incoming messages and better track tasks across multiple platforms such as Windows 10 PCs, tablets and smartphones. Additionally, 'One Outlook' is designed to work seamlessly with other applications in Microsoft's suite like Word and Excel.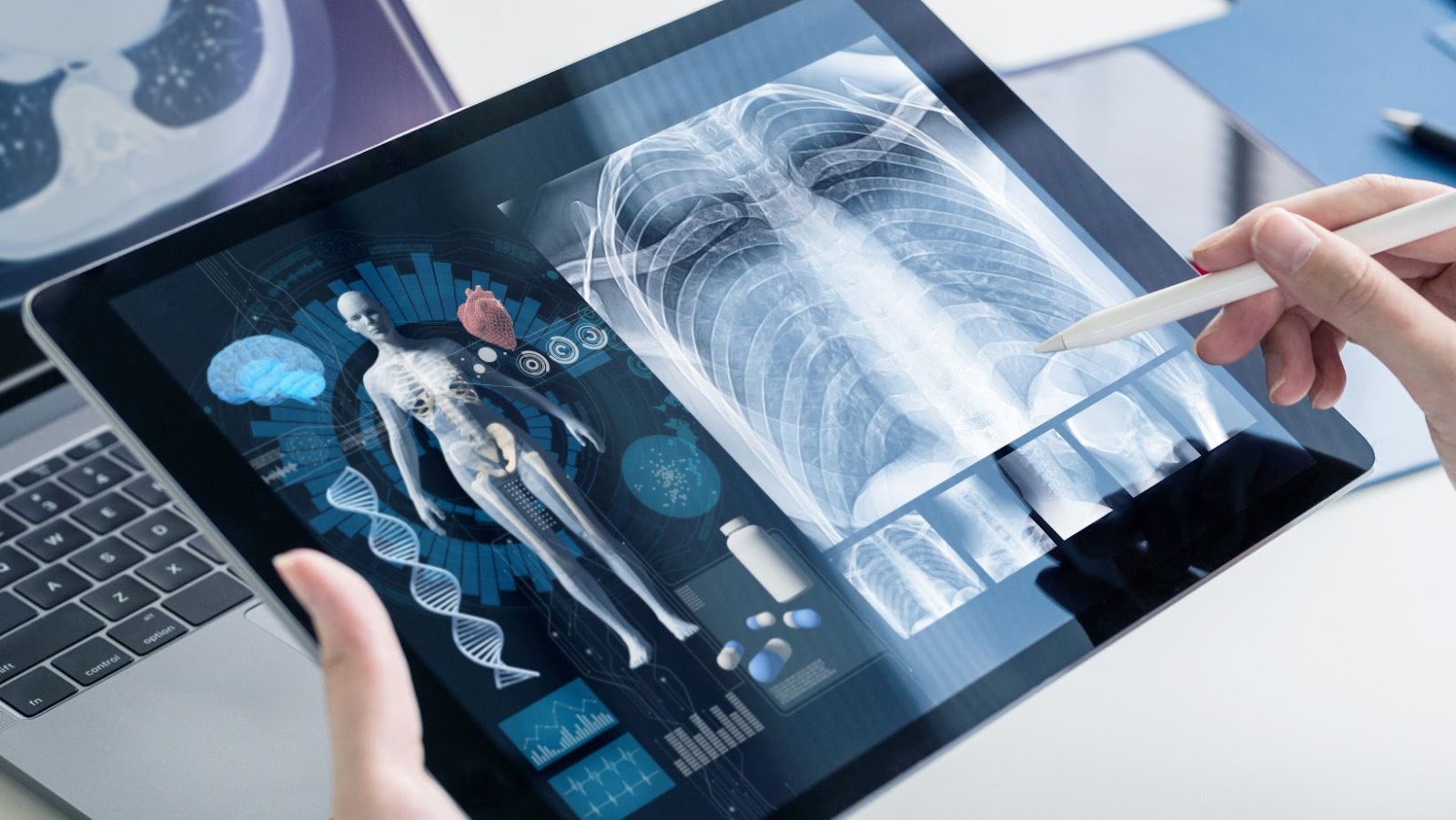 For Windows users who don't have an Office365 or Office 2019 subscription but would like to try out 'One Outlook', some free trial options are available from Microsoft's website. Once you have signed up for the trial period, you can start exploring all of its features before deciding whether to purchase a subscription or opt for a one-time download of Office 2019 consumer edition suite to keep 'One Outlook' permanently.
How to get 'One Outlook'
Microsoft's 'One Outlook' is a software package that provides an all-in-one service for Windows users, combining the familiar Outlook email client with calendar, contacts and Office apps. It is available as part of Office 365 or as a standalone program.
Office 365 users can access it free of charge from their existing Office account, but non-subscribers will need to buy a monthly subscription for the full version. In either case, 'One Outlook' includes the full product features plus regular updates.
Once purchased, downloading and installation are both straightforward processes. For those with existing versions of Outlook, you can upgrade directly through your account settings; otherwise you can download an installer package complete with setup instructions.
The 'One Outlook' service is designed to be intuitive and user-friendly; offering many improved features including better email tools such as an embedded calendar app, improved task and contact management capabilities, and new collaboration options like e-room integration. Furthermore, automatic backups ensure that all your data is kept safe in the cloud – offering syncing across devices and additional security protections.
By leveraging 'One Outlook', Windows users have never had more power or control over their day-to-day productivity tasks than they do today; get ahead with 'One Outlook'.
tags = "One Outlook" project , Windows Central, Microsoft's mail clients, one outlook outlookwarren theverge