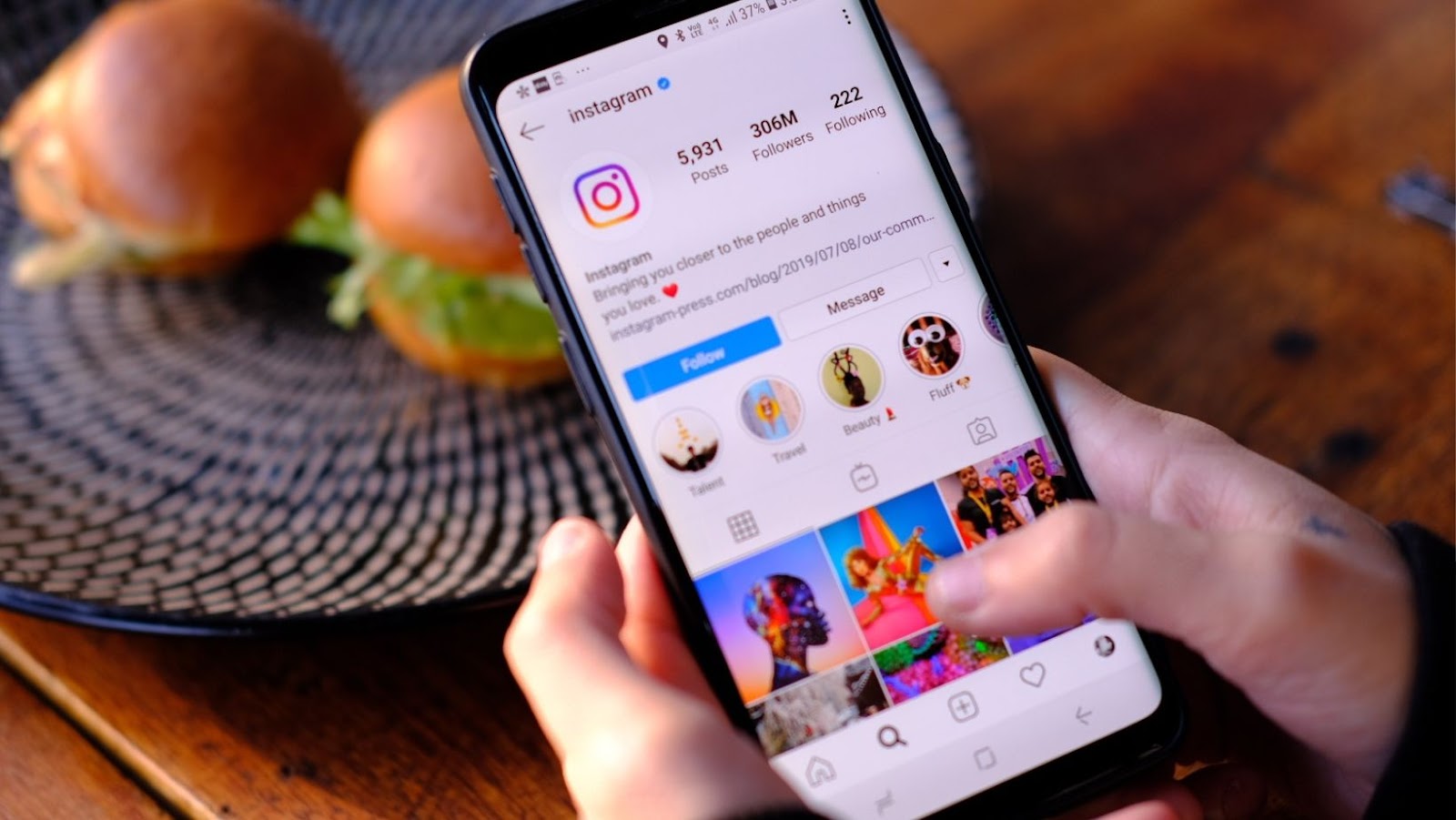 One who uses instagram
Are you new to Instagram and want to get set up with an account? If so, this section will help guide you through the process. Instagram is a great way to connect with family and friends, share experiences, and keep up with the latest trends. With over a billion monthly active users and millions of photos shared every day, getting setup with an Instagram account couldn't be easier.
Create an Instagram account
Verify your email address
Create a profile
Find friends and start connecting
Setting up an account
Creating an account on Instagram is simple and straightforward; there are a few steps to follow to get started.
First, visit the Instagram website through a web or mobile device, or download the Instagram app for your smartphone or tablet. You can then set up your account by simply signing up with your email address, telephone number, or Facebook profile. When deciding on a username, be sure to pick something that is easy to remember and reflects who you are as a person. Once your username has been chosen, you'll create a password to protect your account from unauthorized access.
Once your details have been added and confirmed you will be prompted to set up an profile picture and fill in basic information about yourself. This includes selecting age range, gender identification and biography information such as your occupation, interests and hobbies. Other optional features may also display such as providing geographical location data (which helps with hashtags) and turning on post notifications of other users which allows the user to receive alerts when those accounts post new content (similar to subscribing).
When complete you're now ready start exploring! From the home page of the app or website you'll be able to search for accounts similar interests that appeal to you. You'll also find suggested posts based on topics related content following those accounts who post about similar topics as well as:
Curated picks with users who have popular posts at this time.
Creating a profile
Creating an Instagram profile is a great way to share photos with friends and family. Whether you are setting up an account for yourself or your business, it's important to have a clear and consistent profile. Here are some helpful pieces of advice to get you started:
Choose your handle carefully – A good handle conveys the kind of content you will post, but is also easy for searches to find.
Take a great profile picture – This is the first thing people will see when they look at your profile, so make sure it's professional-looking and effective in conveying your brand or personality.
Make sure all necessary information is accurate – Fill out all of the relevant fields on the profile page, including your website and contact info (if applicable).
Keep content relevant & diverse – Post photos that are related to what you are trying to promote (business/personal brand). Show off several aspects of who you – and vary up content types such as videos & stories to keep things interesting.
Engage with users often – Reach out through comments & direct messages when there is engagement on a post or story! This builds relationships which can be extremely beneficial in growing your audience & strengthening partnerships.
Posting Content
Posting content on Instagram can be a great way to engage your followers and increase brand awareness. A well-crafted post will help showcase your skills and talents, while allowing you to express yourself in a creative and visual way. There are a few tips and tricks to follow when posting on Instagram in order to make sure that your content is engaging and successful. Let's take a closer look at these and discuss how you can maximize your potential on the platform.
Craft a clear message – Make sure your post is clear and concise, so that it can be easily understood by your followers.
Use high-quality images – Invest in high-quality images that are visually appealing and draw attention to your post.
Include hashtags – Hashtags are key to helping your post reach a wider audience.
Engage with followers – Respond to comments and messages in a timely manner to foster engagement.
By following these tips, you can ensure that your posts are eye-catching and engaging, giving you the best chance of success on Instagram.
Finding content to post
When posting content on Instagram, it is important to post content that will draw people to your profile. This can be done in a few ways. Firstly, it is important to consider the type of content you will be posting. Will it be a combination of photos, videos, or stories? Knowing what types of posts best suit your profile will help you figure out the type of content you want to post.
It's also essential to remember that consistency is key with Instagram. Posting frequently with regularity helps keep your followers engaged and interested in what you have to say. With this in mind, creating an editorial calendar for yourself is a great way to plan out possible topics for upcoming posts and stay organized when managing multiple accounts.
These topics could be anything from travel photography and fashion trends to lifestyle tips or even showcasing artwork or products related to what you do. Additionally, engaging with followers and other profiles through captivating captions or creative responses offers another way of further boosting your profile's reach and popularity. Here is a list of ways to do that:
Travel Photography
Fashion Trends
Lifestyle Tips
Showcasing artwork/products
Captivating captions/responses
Through these strategies, you can ensure that each post compliments the overall theme of your profile while still maintaining the Instagram aesthetic that people come back for again and again!
Editing photos for Instagram
In today's world, the use of visuals on the internet has become increasingly important; this is especially true when it comes to social media platforms. To maximize the effect that your photos and videos have on Instagram, it's important to make sure that they are properly edited and composed before posting them. Additionally, if you take the extra time to prepare your photos, you can add a professional touch to your content that will draw more attention from potential followers.
One of the best ways to create a beautiful Instagram post is by simply paying attention to detail when editing your photos. This includes cropping and adjusting brightness, contrast and color so that each picture looks aesthetically pleasing and is consistent with what you have already posted. Additionally, there are various filters that can be used to create a certain mood or atmosphere with your image and these can help to attract viewers even more. Consider adding frames or text-overlays as well if you want further personalization in your image or if you just want to share an inspirational quote with your followers.
Beyond making sure each post looks good independently, it's also important that there's a sense of consistency throughout all of the pictures in order for it look truly professional. When deciding how to edit individual posts, look back at previous content and try not stray too far away from what has previously been established as 'your brand'. With a few simple tricks up your sleeve—you're sure to turn heads with stunning visuals that draw more people towards following you on Instagram!
Cropping and adjusting brightness, contrast and color
Using filters to create a certain mood or atmosphere
Adding frames or text-overlays
Creating a sense of consistency
Using hashtags and captions
When you post content on Instagram for personal use, it's important that you choose the right hashtags to ensure your posts will reach the correct audience. Hashtags are used to categorize posts into topics, so if you use a hashtag that is not relevant or popular, your post will be much less visible. You can search for related hashtags by typing into the Explore page or using an app such as Tags for Likes, which can help you find popular hashtags to use in your post.
You should also include a caption in order to provide context and clarity about your post. Captions can be short and simple or longer and more thoughtful. Think about what message you would like to convey to your followers, whether it be an inspirational quote or a meaningful reflection of yourself. You don't have to write a novel — keep it concise, interesting and reflective of who you are! Try to avoid writing captions that are too promotional, as this might alienate some followers who prefer organic content over advertisements.
Finally, remember that you can edit both the hashtags and captions of your posts at any time. Take some time before posting to think about how each element of the content might come across from other users' perspectives.
Growing Your Audience
For those of you who use Instagram for personal use, one of your goals may be to grow your audience and increase the number of followers you have. Growing your audience on Instagram can bring many benefits, including helping you stay connected with family and friends, growing your personal brand, and increasing your reach to potential customers.
In this article, we'll look at some of the best tips and tricks for growing your audience on Instagram:
Post Quality Content Consistently
Engage with Your Followers
Create Connections with Other Accounts
Take Advantage of Hashtags and Location Tags
Run Contests and Giveaways
Engaging with other users
Engaging with other users is a great way to increase your followers when sharing content on Instagram. When you look at their posts and comment, it encourages them to engage with you by liking or commenting back on your posts. This organic form of engagement is one of the most effective ways for people to discover your page and begin following you.
You can also proactively reach out to other accounts that may be interested in content similar to yours. For example, if you are a business trying to get more viewers on Instagram, consider tagging people and businesses in your post whose followers might be interested in what your page has to offer. Additionally, don't forget about taking advantage of hashtags that apply to some of the visuals/content you are sharing since this will help get your posts noticed by a larger audience.
You can also try joining conversations in current conversations or reaching out via direct message (DM) where appropriate. Interacting with potential followers through replying and direct messaging can be beneficial as well because it allows you to build relationships with people who have shown interest in content similar or related to yours. Creating genuine connections leads to more organic interest from audiences and helps create more valuable engagement for all accounts involved!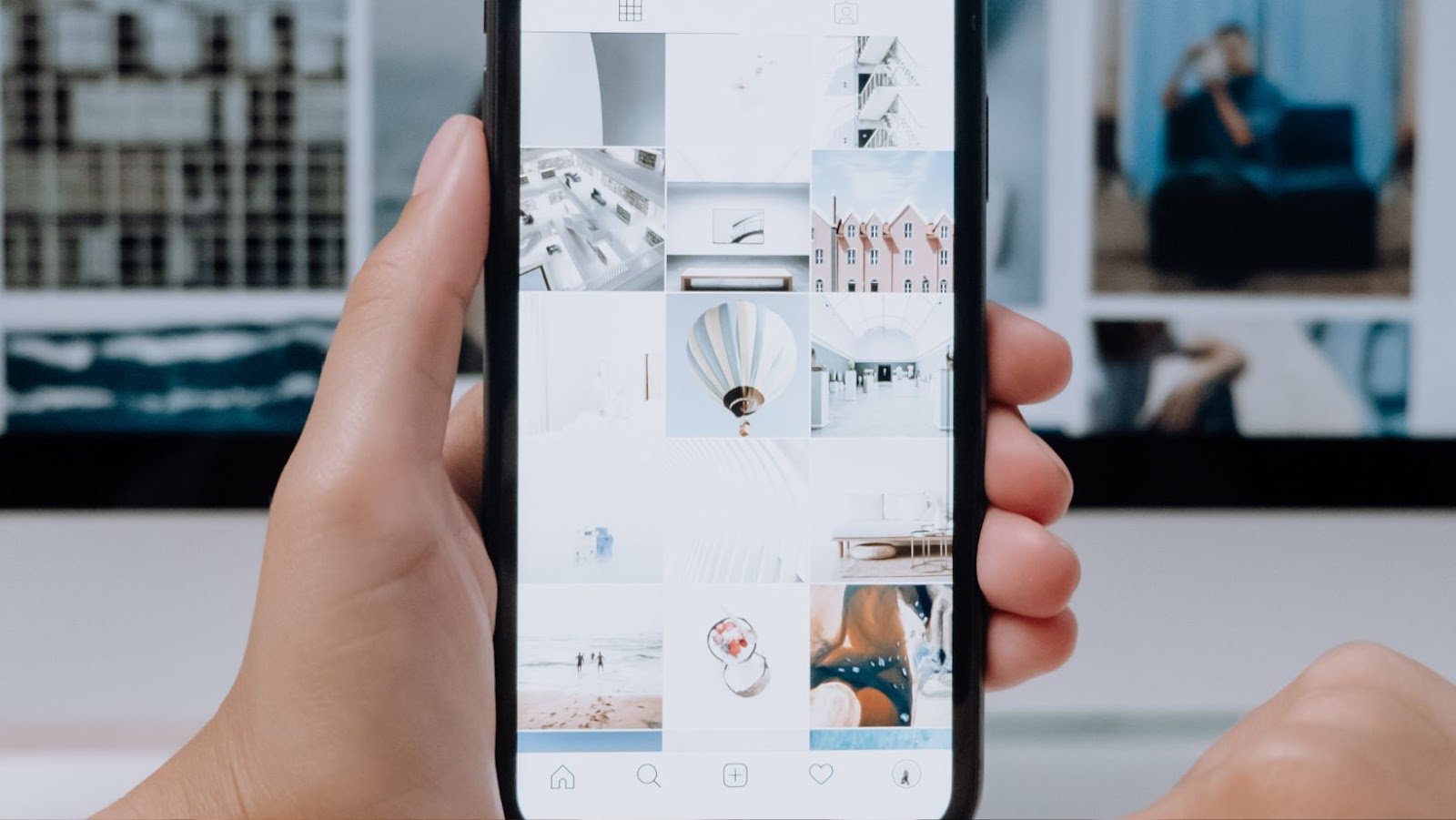 Interacting with influencers
Using influencers is an effective way to boost your presence on Instagram and increase traffic for your account. Influencers are typically well known personalities in a certain field or industry, such as sports, film/television, health/fitness, food/recipe blogs, etc. Collaborating with influencers can not only lead to increased visibility on Instagram but can also provide a great opportunity to make connections within industries relevant to you.
When searching for potential influencers to collaborate with it is important to consider the following:
Their level of influence and trustworthiness within their community;
Their content and whether it is relevant to your target audience;
The direct interaction they have with followers;
Their commitment and dedication;
Follower engagement (positive comments versus negative).
It's also essential that both parties have realistic expectations of what each should receive out of the collaboration. For collaborations between influencers and brands, this usually refers to money, products, or both given in exchange for visibility. When it comes to personal users collaborating with influencers the benefit may simply be increased visibility through tagging or hashtag use or free Promotion from them which could mean extra exposure for that user's account.
In conclusion, when done correctly interactions with influencers can be an effective strategy in growing your audience on Instagram. Be sure that all parties involved enter into the collaboration knowing what type of value they will each receive from it – this will help ensure successful collaborations on both ends.
Creating content partnerships
When growing your social media following, creating content partnerships can be a great way to reach a larger pool of followers and expand your audience. Creating content partnerships involves teaming up with other accounts and partnering to create sponsored posts for each other, boosting each other's engagement and visibility.
Content partnership posts should fit your brand aesthetic and be tailored towards the same demographic as your account. It is likely that one post will have more reach than the other due to follower size disparities, so it's important to agree on an arrangement that works for both parties involved. You don't necessarily have to split profits 50/50, so long as the terms feel fair and beneficial to both parties.
Ideally, accounts will have equal exposure in the post itself providing even greater potential reach by overlapping fan bases across different channels. Quality over quantity is key when it comes to content partnerships! Make sure you choose partner accounts wisely as it may make or break how successful your content partnership post is!
Collaborations are all about connecting with different brands or individuals who help each other make something better than before!
Monetizing Your Profile
If you are someone who frequently uses Instagram, monetizing your profile may be something you would consider. Monetizing your Instagram profile can be a great way to earn extra money and build a successful online brand by connecting with your followers. From sponsored posts to affiliate links, there are many ways to monetize your Instagram account. In this article, we will discuss the different ways to make money on Instagram.
Sponsored Posts
Affiliate Links
Joining influencer networks
Joining influencer networks is one way to start making money from your Instagram profile. An Influencer Network is an organization or platform that connects influencers and bloggers with potential brand collaborations. With a network like this, you will be able to receive offers from brands in the form of posts, sponsored content or campaigns.
Many of the networks enable users to see the sponsors willing to pay for sponsored content and even specify exactly what they are looking for in terms of original content. In some cases, users are also able to create their own custom packages with offers they would like to receive from brands.
Some popular networks include:
IZEA
Tapinfluence
RevFluence
Furthermore, it's always a wise move to read up on influencer network reviews before you join one so that you can find one that's right for you!
Understanding affiliate marketing
Affiliate Marketing is a type of performance-based marketing where brands reward individuals (affiliates) for directing customers to their website/store. Typically, affiliates are rewarded through commission or with incentives. Commissions are calculated as a percentage of the customer's purchase price, and merchants typically pay affiliates when they generate enough sales.
Monetizing an Instagram Profile through affiliate marketing can be done through sponsored posts, product reviews, promotional codes, and more. To successfully monetize your Instagram profile through affiliate marketing you will need to identify which brands/products align with your content/audience and then use a tracking link provided by that brand's affiliate program. Once you've shared these links on your profile and generated clicks, you will have successfully earned commissions from them!
Maximizing Commissions – it's important to provide valuable content which offers actionable strategies on how fans can purchase products or take advantage of promotions without feeling like they're being 'sold' something
Focus on Quality – focus on quality over quantity and make sure you're sharing content that meets the standard of your page
Engaging Content – engaging content is key for building long-lasting relationships with followers
Creating sponsored posts
Sponsored posts are a great way to monetize your Instagram profile by collaborating with brands and companies that pay you to promote their products or services. To create sponsored posts, it's important to first establish your presence on Instagram, have a consistent theme for your profile, post regularly and engage with others. When you're ready to start finding sponsors, research other accounts that have similar interests and try reaching out via direct message.
When you get an opportunity for a sponsored post, utilize it in order to create content that is of high quality and contains artistic elements. Speak with the sponsor before creating the content so they can provide any special instructions they may want you to keep in mind. It's important to be concise in both your post caption and story while also staying true to your own style of writing/visual representation so that when people look at the post they know who created it.
Make sure you include relevant hashtags (hashtagging the sponsor) as well as links if appropriate which will help increase engagement rate.
Lastly be sure not to forget about any disclaimers regarding payments or partnerships when necessary!
Security and Privacy
Using Instagram for personal use can be a great way to stay in touch with family and friends, share memorable moments, and express yourself. However, it is important to consider the security and privacy of your account. Keeping your account secure can help you control who sees the content on your profile and protect your personal information.
In this article, we will go over the best practices for maintaining your security and privacy when using Instagram for personal use:
Set a strong password and regularly update it.
Turn on two-factor authentication.
Be mindful of the information you share about yourself.
Check the privacy settings for each of your posts.
Avoid clicking on suspicious links.
Setting up two-factor authentication
Two-factor authentication is an important security measure that can help keep your Instagram account secure. It adds an extra layer of protection using a mobile device or other verification devices, such as a security key. By setting up two-factor authentication, you will be required to enter a one-time password when you log in to your Instagram account from a new or unverified device.
To set up two-factor authentication:
Open the Instagram Settings.
Click Privacy and Security in the left sidebar, and then click Two Factor Authentication at the top of the page.
Turn on two — factor Authentication by tapping Get Started, and then follow the on-screen instructions to choose the verification method that best meets your needs, such as code generator or text message verification codes (based on your phone number).
Once two-factor authentication is enabled, you will be asked for a one-time password each time you log in from an unverified device or after re-installing the app.
You can optionally add backup codes or recovery keys for additional layers of protection if needed – these should be stored safely and separately from your account information in case they are ever needed for recovery purposes or reusage .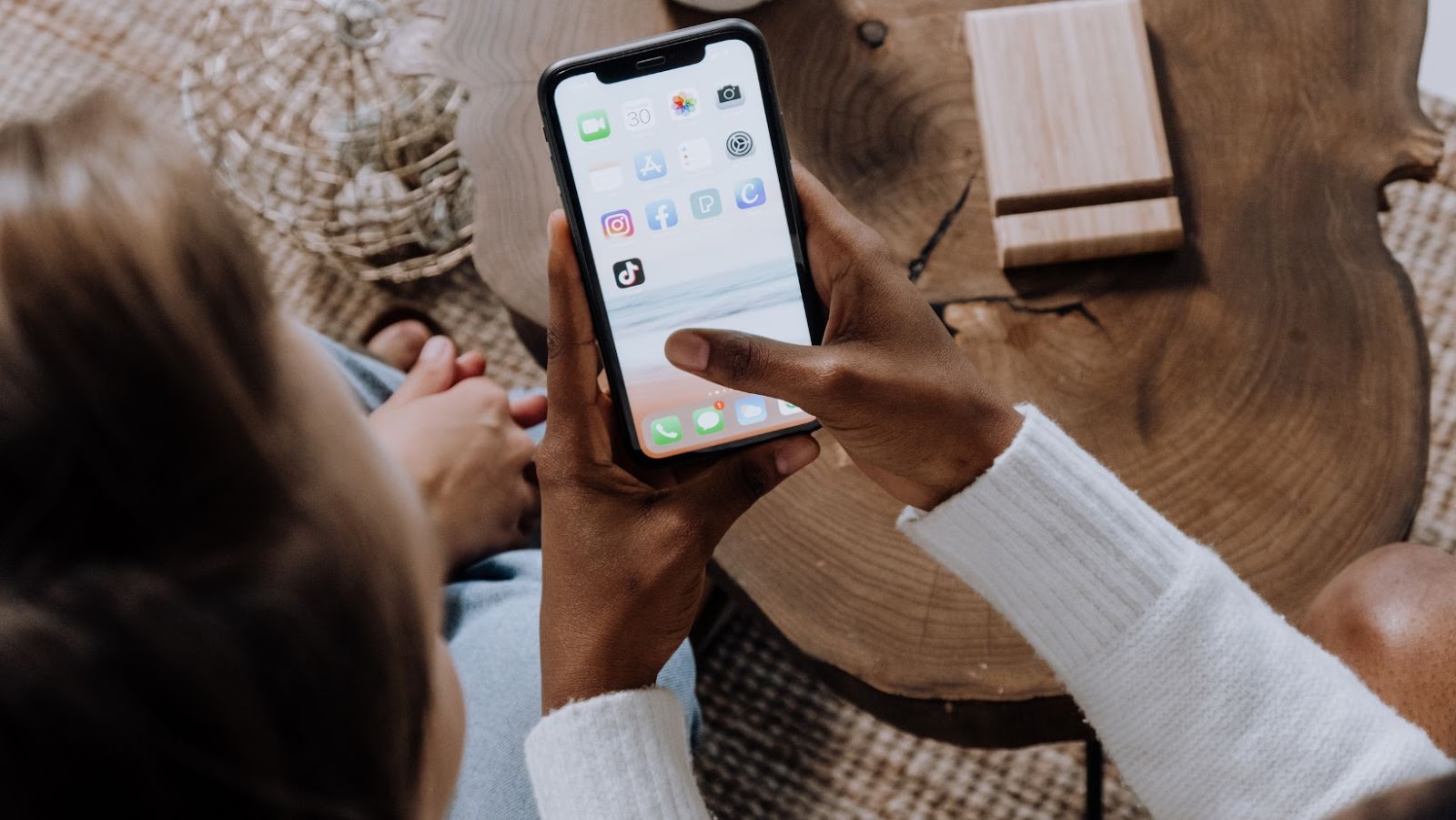 Understanding Instagram's terms of service
When you sign up to use Instagram, it's important to understand the terms of service and how they apply to security. Instagram gathers information about users, including their activities within the platform, in order to provide a more personalized experience. Your personal information includes but is not limited to your name, username and profile picture, as well as any data that may have been synchronized from another app or device.
In addition to understanding the advantages of using a secure platform such as Instagram, users should be aware of their rights and responsibilities under the company's terms of service. Twitter has outlined its commitment to respect user privacy in detail and outlines specific requirements for acceptable behavior such as:
Keeping password secret
Using content only for approved purposes
You should familiarise yourself with the details of Instagram's terms of service before setting up an account. This will help ensure that you have a safe experience while sharing your pictures and stories with friends. Additionally, be sure to read through any third-party privacy policies associated with apps or websites you are accessing through your account by following links found within those applications or on their websites. By taking responsibility for understanding information regarding security when using social platforms such as Instagram, you can confidently share personal stories without worry!
Creating a safe and secure profile
Instagram, like all social networks, has the ability to make certain parts of our life visible to the public. To help keep all users safe and secure, it's important to keep your account secure, private, and protected from unwanted access.
When creating an Instagram account for personal use, remember to take extra steps to protect your profile:
Set a strong password: Choose a password that is difficult to guess and contains at least eight characters combining upper/lowercase letters numbers and symbols.
Enable two-factor authentication (2FA): This feature requires an additional step of security when logging into Instagram by sending you a code via SMS or app on your mobile device.
Keep personal information private: It's best to avoid displaying any personal details such as phone numbers or home address on your profile.
Inspect profiles before connecting: Take the time to review the profiles you interact with before accepting friend requests or inviting collaboration with strangers.
Make use of commenting filters: Activate filters that limit or prevent comments containing offensive language or spammy content from being visible in your feeds.
Check settings on shared posts: Pay attention when sharing content; you can limit who sees what posts in different ways such as account type (public or private), post type (photo/video) and audience selection (public/friends).
By taking these extra precautions, users can feel more confident about their safety and privacy when using Instagram for personal use.