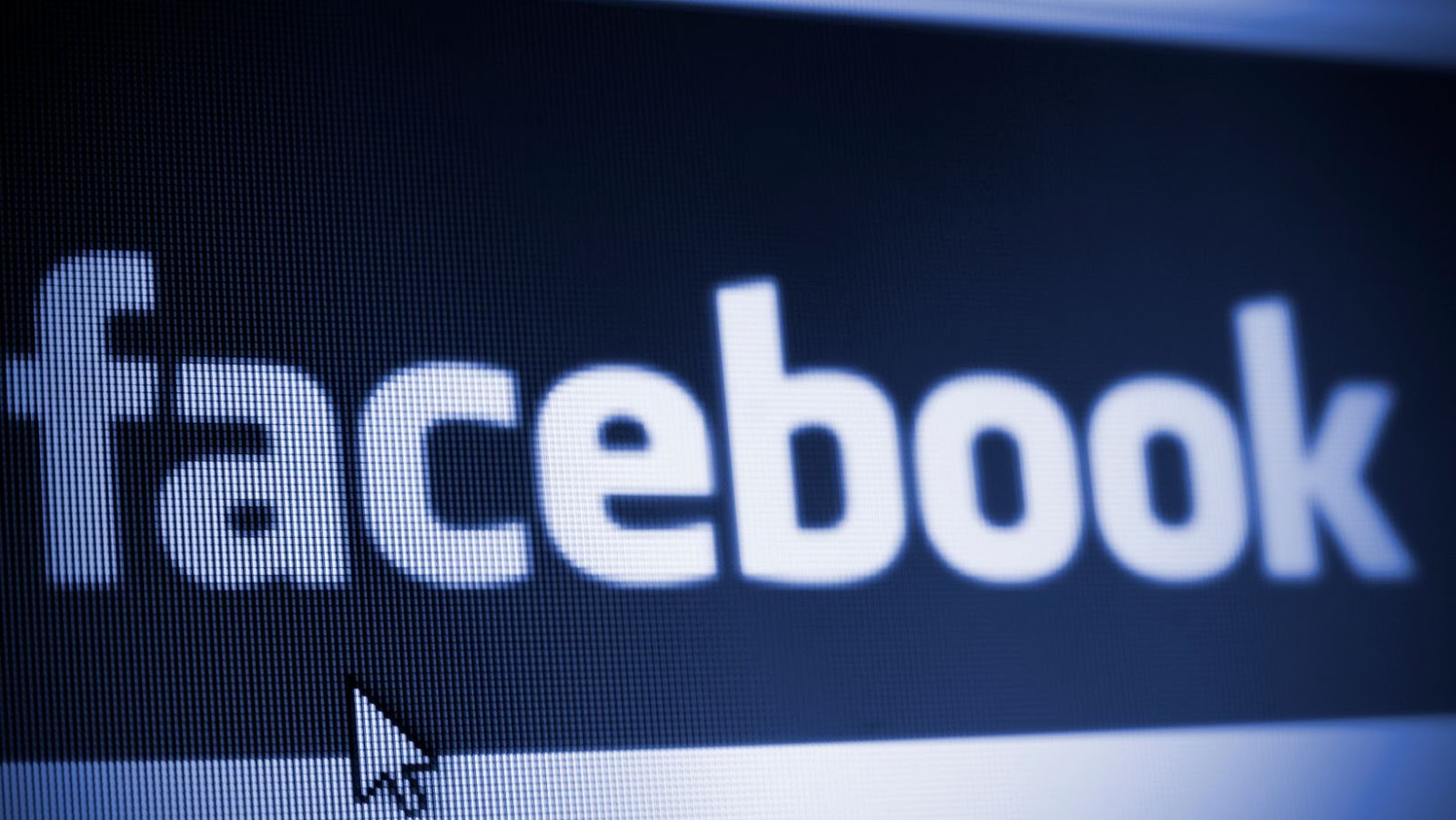 What is Facebook Marketplace?
Facebook Marketplace is a convenient and easy-to-use platform that allows buyers and sellers to search for, buy, and sell items with people within their local communities. Through Marketplace, individuals can list items for sale, arrange to pick up goods from other people, or find goods from businesses. There are separate sections for housing rentals, jobs listings, and automotive services.
People may search for items within a certain price range, filter results between buyers and sellers in specific locations or areas near you. When browsing through individual listings on Marketplace, people may filter by category (e.g., fashion & beauty) or view shops listed in the marketplace that feature multiple products by one seller all in one place. Buyers can use their account to send messages directly to sellers asking questions about the product they're interested in purchasing or utilize the "make an offer" feature if an item has this option available.
How to Access Facebook Marketplace
Facebook Marketplace is a great platform to buy, sell, or trade items. With its increasing popularity, it can easily be accessed by following a few simple steps:
Open the Facebook app
Click the Marketplace icon located at the bottom of the page
Once you're in the Marketplace, select your location to start browsing
If you want to change your location, tap the location button and enter your new location
Logging in
Logging into Facebook Marketplace is easy and straightforward. All you will need to do is:
Log into your existing Facebook account either through the app or the website.
Once you're logged in, locate and click on the Marketplace button located at the bottom of your homepage or in the left-hand side menu when visiting from a desktop browser.
You will then be taken to a dedicated marketplace page where you can browse through the various items on offer and start communicating with sellers without having to leave Facebook.
To buy or sell items, simply click on 'Sell Something' and follow the steps provided to list an item that you would like to sell and arrange a payment method if necessary. In addition, buyers are able to make an offer on an item they find interesting without needing a seller's approval first, as well as filter items according to price, location and category using the drop-down menus provided at the top of page after logging in.

Finding Marketplace
Facebook Marketplace is a convenient way for people to buy and sell items with others in their local area. It provides easy access to a wide variety of products from your favorite retailers, as well as from individual sellers. To make sure you're using this feature safely, make sure you read through Facebook's community standards and other security tips.
To access Marketplace, tap the shop icon at the bottom of the Facebook app on your phone or tablet. You may also be able to open Marketplace by visiting the "Marketplace" tab in the left-hand menu on desktop. If you can't find it, click on the shortcut link at the top right corner of any page.
Once you've opened Marketplace, you'll be able to easily:
Browse listings near your location and filter them by category.
Search for specific items if there's something particular that you have in mind.
Use "Contact Seller" to contact individual sellers.
View more information about any listed product or service offered across Facebook businesses before buying.
How to Change Location on Facebook Marketplace
If you want to access local items listed on Facebook Marketplace, you'll need to change your location. This is important to make sure that you only view items that are available in your area. Thankfully, changing your location on Facebook Marketplace is quick and simple. In this article, we'll cover the steps you need to take to make the change:
Using the Search Bar
The Facebook Marketplace search bar allows you to find products near you for purchase. You can use the search bar by simply typing in a keyword or phrase related to the item you're looking for or selecting a category (e.g., electronics, jewelry, cars, etc).
To change your search location, click on 'Near' and type in a new location (city/town/country). The results of your search will depend on the availability of items in each location. Additionally, you can filter results using price range, condition, brand and more.
Remember to include all relevant details when searching the Facebook Marketplace – by doing so, you will find what you are looking for quickly and conveniently.
Selecting from the Map
After logging in to your Facebook account, you can access Marketplace by going to the left side of your "News Feed" and selecting the Marketplace icon. On the next page, you'll see a menu bar towards the top that allows you to select "Nearby," "For Sale," or "Categories".
After selecting your desired criteria, use the search tool located beneath it which will allow you to search for "Location" or a specific address.
Once selected, Dropbox will appear with a list of available locations near you. Then select either "Near Me Now" or "Change Location" to update your current location on Facebook Marketplace.
If "Change Location" is selected, a map-style page appears that allows three different methods for picking out a new location:
By physical address (e.g., Street Name and Zip Code)
My State/Province
From Nearby Cities/Locality (if available)
After choosing one of these categories, scroll through its options until you settle on one that best represents where you are currently located. Finally, click "Change Location" on this page so that all posts relating to this area will now appear on your Facebook Marketplace list view.

How to Buy and Sell on Facebook Marketplace
Facebook Marketplace is a great way to buy and sell items quickly. It offers a simple and efficient way to find items to purchase, as well as an easy way to list your own items for sale. You can also change the location of where you're buying or selling items with the click of a button.
In this article, we'll go over the basics of how to buy and sell on Facebook Marketplace, as well as how to change your location:
Buying on Marketplace
Facebook Marketplace is a convenient and secure way to buy and sell items with people in your community. To buy something on Marketplace, follow the steps below:
Open Marketplace: Tap the shop icon at the bottom of the main Facebook app to open Marketplace.
Browse for items: Use filters like location, category, price range and condition to find things you're interested in buying.
Contact the seller: When you find an item you like, click on it to view more details about the item and contact its seller by clicking on "Send Message" or "Contact Seller" button from site. If you're interested in buying multiple items from one person, let them know so they can give you their shipping policy if they have one available.
Make an offer or purchase: When you are ready to make an offer or purchase an item directly, use the "Make Offer" or "Buy Now" buttons on page. Note that item sellers may accept your offer or counter with a different amount that they wish to be paid for their product; engage in discussion with them in order to come up with a mutually agreed upon price before finalizing your purchase agreement via private message between both parties.
Finalize transaction: Finally, when both parties have agreed upon a deal, finalize transaction by making payment (if necessary) through Amazon Pay or PayPal securely linked within Marketplace—this is designed for convenience as well as safety for buyers and sellers alike!
Selling on Marketplace
Selling on Facebook Marketplace is a great way to reach a wide audience and turn your unwanted items into cash. To get started, you'll need to be at least 18 years old and have an active Facebook account.
When you're ready to start selling, here are the steps:
Go to Marketplace on the top left of your homepage or click "Marketplace Buy & Sell" in the 'Explore' section of Facebook's app navigation menu.
Click 'Sell Something' and select an item category from the list, such as electronics or apparel, to create a listing for it.
Add photos of what you're selling and fill in item details such as condition and price.
Next, select the audience for your post – for example where the item is located; people who like your Page or use a particular app; everyone except people you exclude; or only people you invite by name or email address who can see it (posts invisible outside these specified audiences will be marked "Seen only by invited people"). You can also prevent offers from buyers outside of certain locations but note that these posts may not reach as many potential buyers if they cannot see them outside their selected region radius.
After specifying who will see your post, select the payment methods which customers can use when purchasing from you (e.g., Paypal) and then add any other posting notes (optional).
Your listing is now ready! Check out our seller tips page for more help on increasing visibility for your listing on Marketplace and getting more sales-ready customers.
Troubleshooting Facebook Marketplace
Using Facebook Marketplace is a convenient way to buy and sell goods within your local community, but it can also be tricky to use. If you are having trouble navigating the marketplace or have a specific question, this section will cover some of the most common FAQs and troubleshooting tips to help you get the most out of your Facebook Marketplace experience.
Common Errors
When using Facebook Marketplace, users may experience various errors and problems. These common errors range from improper use of the features on the Marketplace to functionality issues. Despite experienced users encountering different types of problems with their usage of the Marketplace, it is possible to debug those issues and resolve them fairly quickly.
Common Facebook Marketplace errors include:
Account Creation Error: When creating a user account for the marketplace, it is important to make sure all information is filled out correctly and completely. If any required fields are left blank or incorrect information is entered, a creation error will occur and prevent you from gaining access to the platform.
Payment Errors: Ensuring payment details are accurate before making purchases on Facebook Marketplace will reduce the likelihood of these errors occurring. Payment entries must match credit card details or other methods planned to support payments used within the platform.
Product Information Error: When attempting to purchase a product through Facebook Marketplace, it's important to verify pricing, availability, and other product information before completing orders or making purchases. Verifying product details eliminates potential misinformation that could result in an error when placing an order or during checkout processes.
Website Connection Error: Making sure your internet connection is stable when accessing Facebook Marketplace helps reduce connectivity issues while using the platform. If your device has difficulty connecting to either Wi-Fi networks or wired networks while attempting to use this platform, website connection errors may be experienced until digital connection stabilizes.
Contacting Facebook Support
Whether you want to report a technical issue or get help understanding how to use Facebook Marketplace, our support team is available to help with your inquiries. If you've experienced an issue or need assistance, please review the following frequently asked questions about contacting Facebook Support for help.
If you're having trouble with a transaction on Facebook Marketplace, you should first try to find a solution on the Marketplace Help Center. It contains multiple articles that can provide instructions on different topics like listing items and messages from buyers. If you are not able to find the answer you need in the Help Center, please contact our support team for assistance.
To get in touch with our support team about Marketplace:
Visit our Marketplace Help Center and select "Can't find what you're looking for? Contact us"
Complete the form with details of your questions and submit it.
Our support staff will respond within 48 hours or less by email or direct message when appropriate.
We know that trust is essential when using technology like this, and we are here to ensure your continued satisfaction with using Facebook Marketplace as an engaging platform for buying and selling items between people and businesses in your local community!