Quali, the leading provider of cloud Sandbox software, recently closed their series C funding round with a total of $54 million. The round was co-led by JVP and Greenfield Partners, and brings Quali's total raised to $100 million. This funding will help Quali continue to develop their cloud Sandbox platform and deliver on their mission of helping software development teams to deploy any application at scale quickly and securely.
Overview of Quali
Quali is an Infrastructure Automation company founded in 2011 to make it easier for software teams to build and maintain complex IT environments. By focusing on the automation of environment creation, Quali provides customers with a Way of Seeing how their applications run – optimizing development and test cycles, increasing agility and enabling the move to a DevOps model.
Quali provides solutions that are efficient, cost-effective and easy to use. The flagship solution, CloudShell, automates cloud provisioning and creates an agile environment at scale. It integrates with leading cloud platform providers and third-party infrastructure solutions enabling software teams to build out entire application-ready testing environments in minutes – accelerating innovation while reducing cost.
In January 2021, Quali announced a $54M Series D funding round co-led by Greenfield Partners and JVP, bringing its total raised to nearly $100M from venture funds and strategic investors. The funding will be used for go-to-market initiatives such as expanding international operations, bolstering sales & marketing capabilities, further developing technology solutions, and fueling ongoing R&D efforts.
Overview of Quali's mission
Quali is a cloud automation software provider that enables development teams to quickly set up and deploy virtual test networks. It provides a platform for testing software, distribution of workloads, and collaboration between different components of the development team. Quali's cloud-based offering enables teams to maximize their time and effort devoted to product development and ensure faster time to market.
Founded in 2013, Quali has raised $54M in Series C funding co-led by Greenfield Partners and JVP. This brings its total raised to ~$100M, demonstrating strong interest from venture investors.
Using Quali's innovative cloud platform, organizations gain access to a library of preconfigured private test networks that are ready for deployment within minutes instead of days or weeks with traditional build out processes. In addition, teams using Quali benefit greatly from the improved speed and agility compared to manual methods. This means that development cycles move much faster since there is no longer any need for building physical racks or switches for each test environment.
Along with helping teams manage their workloads more efficiently, Quali also simplifies collaboration between various components by providing users with an easy-to-use management dashboard. This allows engineers and operations teams to keep track of all tasks in the cloud environment from one central location. The company also offers proactive customer success services such as virtual workshops, customer communities and best practice sharing which ensure the successful integration of their products within existing technology environments.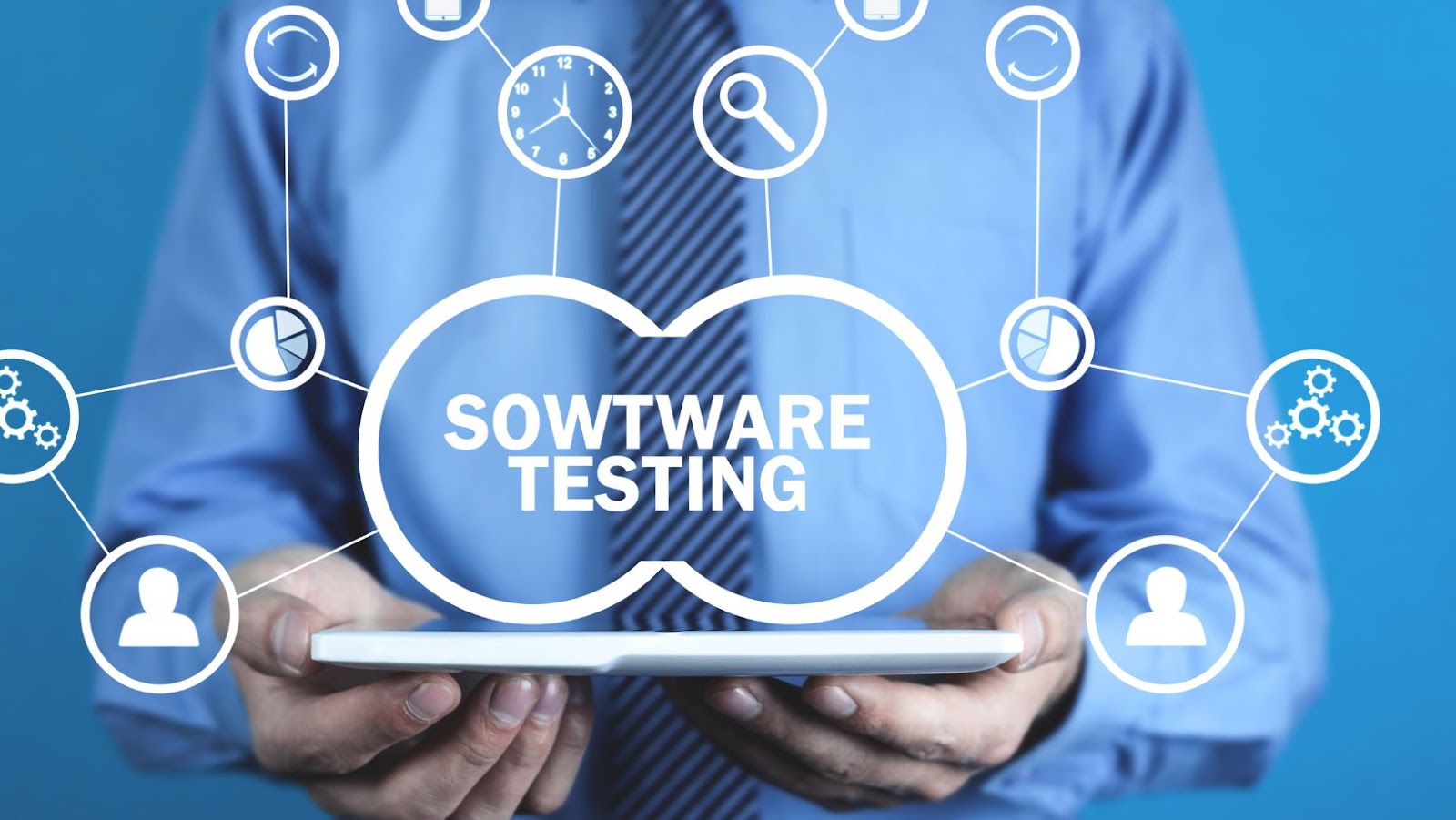 With these advances in automation efficiency across the software development process, Quali's mission is clear: to provide organizations with an automated solution toward faster deployment cycles as well as improved collaboration amongst team members without sacrificing quality or safety protocols along the way – making them one step closer towards successfully delivering services at scale sooner rather than later.
Quali's Funding
Quali, a company that helps software development teams, recently raised $54 million in a funding round led by Greenfield Partners and JVP. This brings its total capital raised to around $100 million. This funding round brings Quali one step closer to its mission of helping software development teams improve their speed, quality and cost.
Let's take a closer look at Quali's funding and discuss the implications of this recent round.
Overview of Quali's latest funding round
Quali, a software composition and intelligent automation platform provider, has recently closed its Series C funding round, totaling $54 million. The funding round was co-led by Greenfield Partners and Jerusalem Venture Partners (JVP). Quali's total funds raised now stand at ~$100 million.
This new investment will help Quali expand its presence in automation and cloud-native application development markets. It will speed up cloud-native acceleration for companies of all sizes – from startups to enterprise organizations. In addition, this investment signals the rising importance of full-stack automation technologies in reducing development lifecycles, lowering associated costs and accelerating innovation.
The automations provided by Quali enable customers to reduce push time-to-market cycles substantially while adding more agility towards their digital transformations. Through automation deployments that are in sync with the customer's DevOps processes, Quali helps customers quickly realize a 5 – 10X increase in efficiency advantages over traditional methods. Quali also helps customers save time as they switch out operational overhead with a low threshold footprint approach – ultimately allowing them to rapidly onboard new users without any skills or customizations required.
The proceeds from this funding round will be allocated towards:
Scaling up product innovation
Increasing market penetration across regions such as North America, Europe, APAC and Israel over the next two years.
Furthering customer engagement at a deeper level based on customer feedbacks from user groups worldwide which already contains 30K+ users today.
Quali raises $54M co-led by Greenfield Partners and JVP, bringing its total raised to ~$100M
Quali, the leader in cloud sandbox software for software development teams, has raised a $54M series D co-led by Greenfield Partners and JVP (Jerusalem Venture Partners). This round raises its total amount to approximately $100M from various investors. These include Accel, Qualcomm Ventures, Dell Technologies Capital, Veronorte Excalibur Fund (VEF BDC), Phoenix Insurance Company, Sorenson Ventures, Bessemer Venture Partners and many others.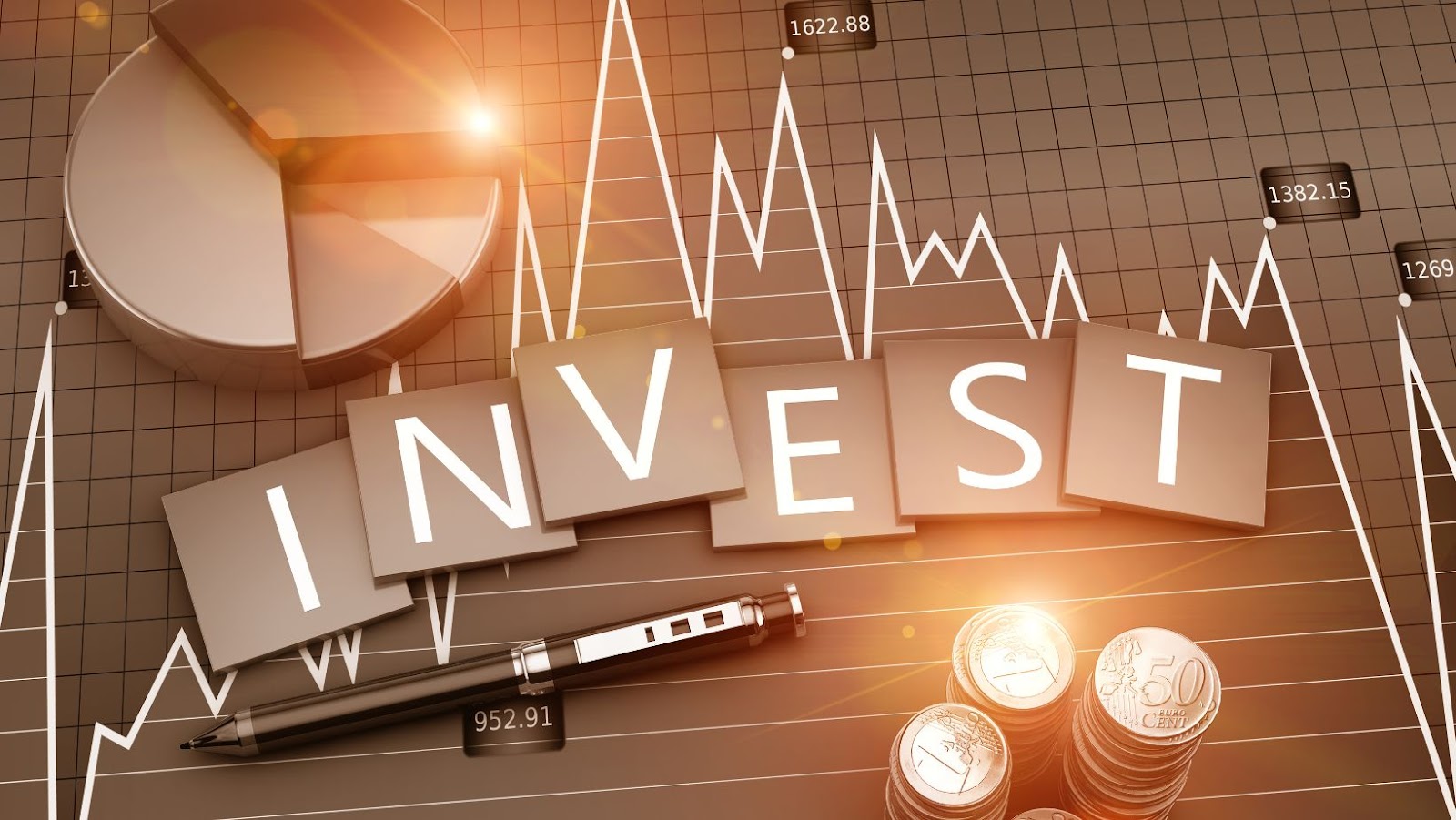 This funding provides Quali with the resources to continue developing innovative technology that will enable IT organizations and product teams to go faster by ensuring quality assurance at every stage of the product life cycle.
Overview of total funding raised
Quali, an Israeli-based provider of software automation solutions, has raised $54 million in a Series D financing round led by Greenfield Partners and JVP. The latest round brings Quali's total funding to approximately $100 million.
The company's mission is to provide developers and product teams with unified solutions that enable end-to-end tests, reverified analyses and cloud automation to software development processes. The Series D round was anchored by previous investors, including Gemini Israel Ventures, IT Infinity Ventures (Kyoto Institute of Technology), Magma Venture Partners, Oracle Corporation Japan Investment and Strategic Partners Investment Limited.
This financing will continue Quali's expansion into additional markets globally, strengthen its development efforts and bolster its sales team as it grows its customer base.
As part of the financing package, the company announced several executive appointments, including industry veterans from Google Cloud Platforms and Snowflake and several key sales executives from Microsoft Azure and Amazon Web Services. This latest infusion of capital also signals significant growth for Quali as it expands its offerings across several industries aiming to establish itself as the leading platform for production testing and deploy automation solutions for dev teams across different size companies worldwide.
Quali's Impact
Quali's mission is to support software development teams by providing them with the tools to drive efficiency and reduce time-to-market. With the Series C funding round led by Greenfield Partners and JVP, Quali has raised $100M in investment to make their mission a reality.
Let's look deeper into Quali's impact and how their platform is helping software development teams.
Overview of Quali's impact on software development teams
Quali empowers software development teams to quickly and easily create, manage, and test applications faster than ever before. The company, which recently raised $54M co-led by Greenfield Partners and JVP—bringing their total raised funds to ~$100M—is dedicated to helping software development teams eliminate workflow complexity so they can focus on innovation. Since its inception, Quali has helped hundreds of customers save time, increase efficiency, and reduce costs associated with product quality testing.
Quali also offers a cloud-based sandbox platform that helps developers understand the needs of their customers while revolutionizing the way they access experimental data. Quali's sandbox technology enables developers to spin up virtual environments in minutes versus hours or days. This technology also comes with AppScaling tools for optimizing performance-sensitive applications over private or public clouds and dynamic service assurance to detect application performance issues pre-release. Developers can also use CloudShell Colony for on-demand infrastructure complete with automated workflow automation features for cycle time reduction by 50%.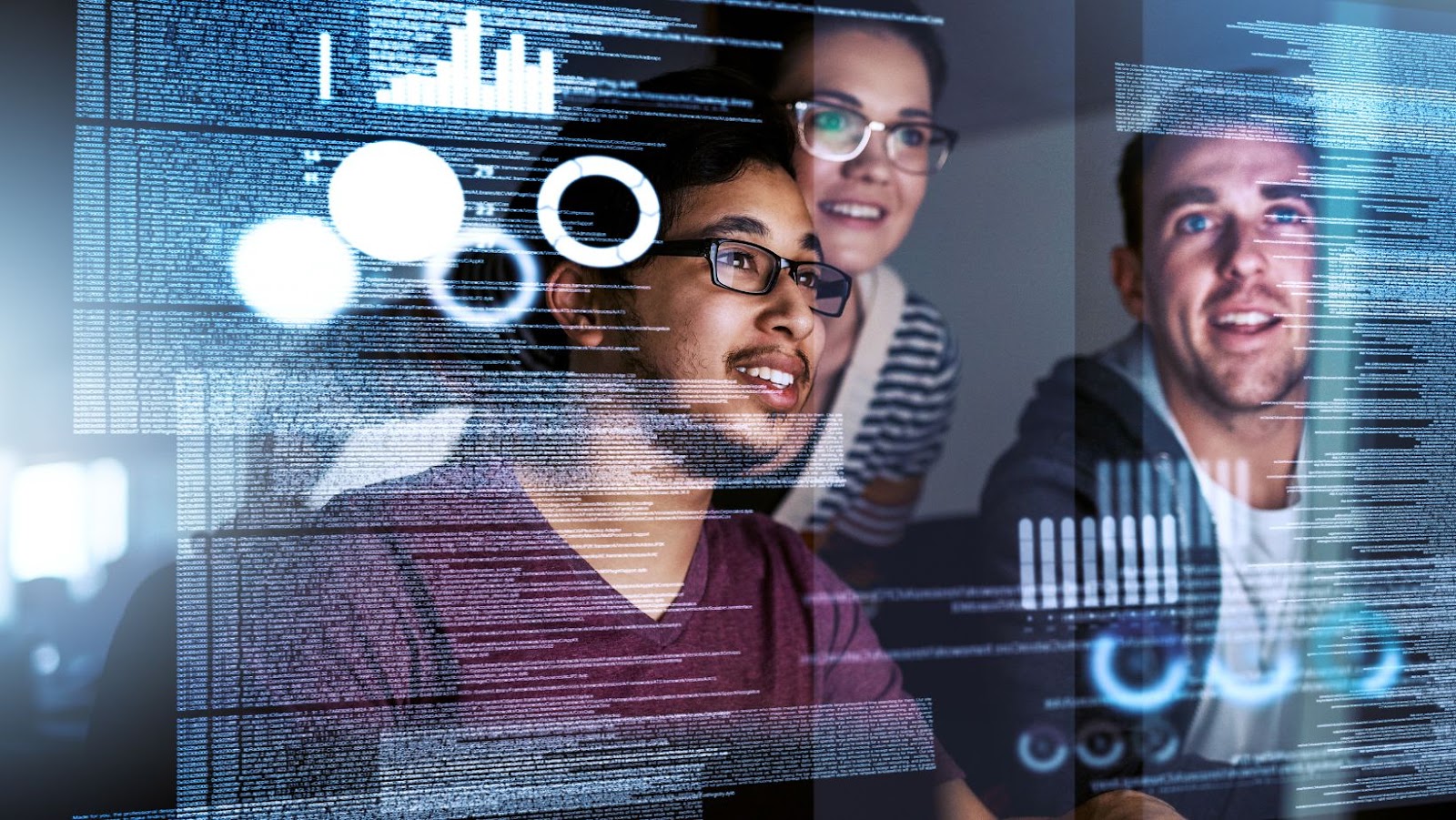 Overall, Quali's mission is to help streamline the software development process from start to finish so that organizations have more freedom in their experimentation process as well as improved presentations of results that are more reliable and consistent every time. Furthermore, with powerful tech solutions such as agile DevOps solutions produced by Quali's cloud automation platform of products and services, organizations save time and ensure they produce quality products efficiently each time.
Overview of Quali's platform and features
Quali is a cloud platform for software development teams that facilitates faster and more efficient application delivery. Quali's solution enables rapid validation of application infrastructure and multi-cloud infrastructure deployments. In addition, Quali's platform includes SandboxenGLOBAL, a unique IaaS (Infrastructure as a Service) platform that provides powerful cloud sandboxes and on-demand virtual labs.
SandboxenGLOBAL allows development teams to quickly provision cloud infrastructure, run automated tests, gain clearer visibility over their instrumented environment, securely manage their data center operations and ensure compliance with security protocols by leveraging standard Security Group rules enforced by the appliance deployment.
Quali's solution also encompasses CloudShell Colony and Provisining Station which enable smarter automation of complex IT workloads while providing flexible capacity to spin up resources on demand with zero waiting time. In addition, provisioning Station also provides comprehensive service orchestration capabilities with an easy-to-use Visible Automation (VA) layer simplifying DevOps automation scenarios across multiple environments from private clouds to hybrid clouds.
Provisioning Station further ensures accelerated application lifecycles by uniting DevOps toolsets into a single point of control for provisioning test / staging environments rapidly whenever needed based on user requirement profiles ensuring minimal impact due to turnover times to reduce time-to-market for modern applications built for production scale deployments with utmost simplicity. Furthermore, by having access to self-service unlimited sandboxes & virtualized app infrastructure stacks, developers can utilize these platforms towards creating innovative products and services capable scaling across all digital channels quickly without budget overspending or operations disruption making it an ideal choice for modern software development teams focused on faster delivery cycles in this ever advancing digital era.
Quali's Future
With their latest round of funding, Quali has raised a total of $100M towards their goal of helping software development teams. Quali's mission is to provide software teams with the tools and resources to speed up their development process, enabling them to create products faster and more efficiently.
In this article, we will discuss the future of Quali and how the money raised could help them accomplish this goal.
Overview of Quali's plans
Quali, a leader in cloud sandboxes and cloud development workflows, announced that it has raised $54 million in a co-led round of funding by Greenfield Partners and JVP. This round of funding brings the company's total raised to roughly $100 million.
Quali's mission is to help software development teams become more productive by providing them with automated systems to create, manage, share and collaborate on their environments—all from any device or location.
With this new funding, Quali plans to accelerate their mission to empower teams across the globe with the best tools and resources for developing greater quality software faster. The company will focus on:
Expanding its current platform capabilities for cloud automation and workflow orchestration.
Refining its existing solutions for enterprise-grade scalability, security and agility.
Building out an ecosystem of app partners.
Growing its team.
Increasing international presence.
Meanwhile, Quali's Sandbox Orchestration Platform continues to be used by thousands of developers worldwide who depend on it to accelerate innovation processes while reducing risk of managing distributed workloads across multiple clouds or data centers.
Overview of potential partnerships
Investment from Greenfield Partners and JVP suggests that Quali's mission to support organizations in their software development process has potential for long-term success. This investment will allow the company to partner with major industry players to offer more comprehensive solutions. By leveraging its collaborative platform's capabilities, Quali aims at mobile-first application development and open-source automation solutions.
The opening of Quali's new offices in San Jose, Chicago, Tel Aviv and London indicates a growing desire within the software industry to use their revolutionary approach. Partnerships with providers like Microsoft Azure, AWS, IBM Cloud, Oracle Cloud, Google Cloud Platform, Red Hat OpenShift and Kubernetes have already revealed significant improvements in response time, flexibility and cost savings.
Quali's cloud automation capabilities can also generate significant value for traditional technology companies. Organizations can quickly iterate on ideas without worrying about infrastructure changes or costly delays due to manual setup processes by providing automated workflows that facilitate testing deployment pipelines on multiple cloud platforms. With its growing bankroll, we are likely to continue seeing further partnerships between Quali and existing or emerging vendors as it solidifies its place as an essential part of any software development team's toolbox.