Assent Compliance, a leading supply chain data management provider, has announced that they have attracted a $20 million investment to fuel the company's global growth.
This investment will be used to develop and market the company's flagship product, a cloud-based data management platform that automates collecting, organizing, validating and managing supplier data.
These funds will also support the expansion of Assent Compliance's team and customer base, as they continue to innovate and create new ways to help customers simplify the compliance landscape.
Overview of Assent Compliance
Assent Compliance is a leading provider of global supply chain system compliance, with a mission to improve transparency in the industry. Founded in 2009 and headquartered in Ottawa, Canada, Assent helps companies meet critical compliance and ethical obligations regarding materials declarations and conflict minerals due diligence.
Assent recently secured a $20 million investment led by the Ontario Teachers' Pension Plan (OTPP) to fund its global growth ambitions. This strategic capital will help further expand Assent's R&D capabilities and grow its presence into more targeted industries such as medical technology, aerospace/defense and automotive/transportation.
This investment also supports Assent Compliance's software-as-a-service (SaaS) platform, which captures data from the extended supply chain network to accurately identify risk exposure – from materialstraceability, environmental compliance and product authentication to social audits across the entire supply chain.
With offices in North America and Asia Pacific, Assent services clients ranging from FT500 companies to SMBs across all major industries. The company's solutions enable customers to comply with regulatory requirements in key global geographies while delivering cost savings through improved supplier performance management capabilities.
Assent Compliance's Global Expansion
Assent Compliance, a Canadian supply chain compliance software provider, recently secured a $20 million investment to support its global expansion.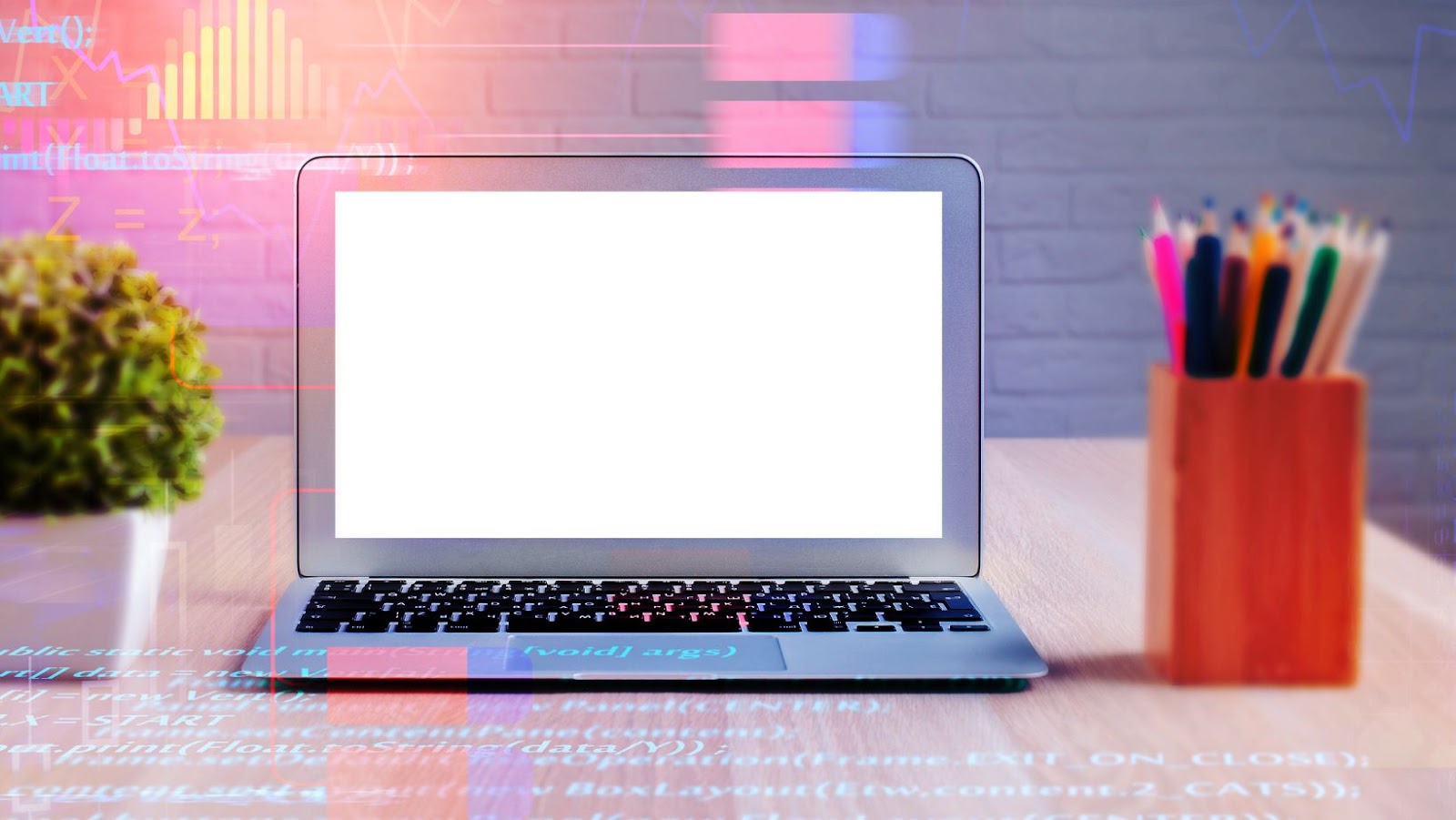 With this investment, Assent Compliance can build on its existing technology to help companies in different regions comply more with global regulatory standards.
With this announcement, many wonder how Assent Compliance will use this money to expand its business and reach a wider audience. So let's take a deeper look.
Assent Compliance Attracts $20 Million Investment To Drive Global Growth
Assent Compliance has recently secured a major cash infusion of $20 million to drive its global expansion into multiple new markets. This investment is being made by a syndicate of investors and will be used to realize the company's ambitious plans for global growth.
Assent Compliance is a leader in supply chain compliance management, providing services and software solutions to organizations across the globe. Assent helps companies to ensure their suppliers comply with thousands of regulations, labor laws, and standards. This can help them maintain their competitive advantage while avoiding fines or reputational damage from partnerships with unethical vendors or suppliers.
This funding commitment will allow Assent Compliance to expand its operations into new regions, strengthen its presence in current markets, and double down on product development initiatives. It will also fuel the company's efforts to acquire sub-supplier audit data within more than 200 countries, expanding its existing network of trusted supply chain auditing partners.
Ultimately, this investment will enable Assent Compliance to continue delivering high-quality service offerings for ethical supply chain management—helping organizations worldwide stay legally compliant and remain competitive on an international playing field while protecting people at all stages of the global supply chain.
Expansion into Europe, Asia, and Latin America
Assent Compliance, a world-leading supply chain compliance data solutions provider, has announced plans to expand its global presence with a planned $20 million investment.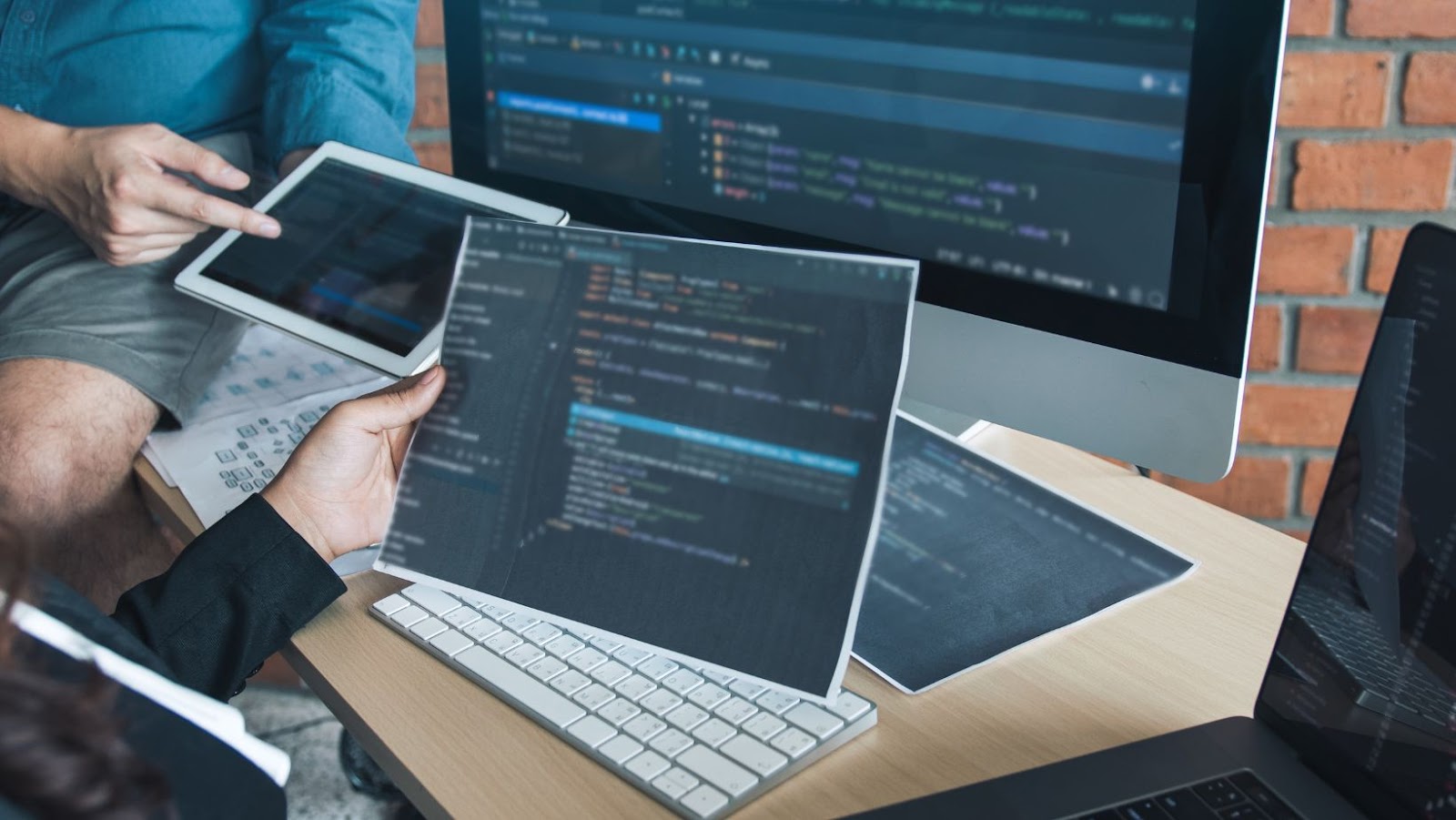 The investment will allow Assent Compliance to expand into Europe, Asia, and Latin America and increase access to the company's tools in those regions. In addition, consent will open new offices in key global locations as part of the expansion plans, launch new products specifically designed for international suppliers, and provide greater support services to its clients operating abroad.
The new offices will be strategically located where Assent's supply chain software solutions are needed. In addition, the company aims to create local partnerships with several large corporations in those markets which is an important step for scaling up their operations.
The global expansion marks a milestone for Assent Compliance as it advances technology rooted in real-time visibility, enabling integrated data solutions across production supply chains. With an increased presence across three continents, the company can better meet customers' demands to ensure responsible sourcing and compliance from their suppliers, regardless of their geographic location.
Benefits of Assent Compliance's Global Expansion
Assent Compliance recently announced a $20 million round of funding, providing the company with the resources needed to support its global expansion plans. The additional funds will help Assent Compliance to drive growth and innovation, support the development of new products, expand into new markets, and enhance customer experience.
In this article, we will examine some of the potential benefits of Assent Compliance's global expansion.
Increased Market Share
Assent Compliance's recent $20 million investment is intended to drive global growth and further their mission of simplifying the compliance journey for organizations. This infusion of capital should provide the resources necessary to expand into key markets, gain market share, and establish a broader presence in the privacy industry.
With this capital, Assent Compliance will be able to expand its research and development efforts to create more comprehensive solutions that will support clients from around the world, from Europe to Asia Pacific. In addition, as the company's offerings evolve with added features and greater precision, customers can expect a deeper understanding of regulatory requirements in foreign countries. Assent Compliance is also exploring possibilities for strategic partnerships to increase their market share globally.
The injection of funds serves as an acknowledgment of this private firm's capabilities and a nod towards its commitment towards trying out new methods for providing people with greater control over their data privacy requirements across different jurisdictions. In addition, assent Compliance's increased market share should boost confidence among consumers, who will know that an experienced team is ready to help them meet global compliance obligations quickly and efficiently.
Access to New Talent
To capitalize on the potential of their global expansion plans, Assent Compliance secured a $20 million investment from venture capital firm Dragoneer. This funding will enable Assent Compliance to hire and retain top talent, expand their marketing reach, and solidify their products' technical capabilities.
Assent Compliance's access to global talent markets will give them the team members they need to sustain their growth. The diversity of experienced, motivated professionals from different backgrounds and experiences will add value to the company through their various skillsets. As technology advances in a rapidly changing landscape, Assent Compliance must remain up-to-date on these developments to be competitive in the market. This can only be achieved through hiring new talent with varied expertise.
The funds provided by Dragoneer will also help Assent Compliance broaden their customer base and dominate certain target markets worldwide. With strong marketing campaigns coupled with certified product integrity that meets customer requirements, international customer demand is expected to grow exponentially, leading to further success for their global expansion plans.
Improved Brand Visibility
Assent Compliance's global expansion allows the brand to reach new customers, profits and markets while also enhancing their worldwide visibility. By expanding into new countries, Assent Compliance will have better access to overseas resources, allowing them to explore untapped markets. This could lead to an increase in international and domestic customers. The company will be able to create a more diverse customer base, increasing their chances of achieving long-term success and improving their overall business model.
In addition, global expansion will enhance Assent Compliance's visibility across multiple digital channels like social media platforms, search engine optimization (SEO) strategies and content syndication networks. With a larger presence in different parts of the world, the company can rapidly spread awareness of its products and services which will help attract more customers that may not have otherwise discovered them. Furthermore, it opens up opportunities for partnerships with other companies worldwide, which can result in more brand exposure. Assent Compliance could use this increased visibility as leverage when pursuing more lucrative contracts and improving customer education on their offerings. Ultimately, these newfound connections can increase profits and further growth opportunities for Assent Compliance.
Challenges of Assent Compliance's Global Expansion
Assent Compliance recently received a $20 Million investment to continue their global growth. This investment will help them expand their operations into new international markets. However, such an ambitious expansion also brings with it several challenges.
In this article, we will review some potential risks and difficulties of Assent Compliance's global expansion.
Language and Cultural Barriers
With a $20 Million investment secured to expand Assent Compliance's reach into global markets, the company faces the challenge of breaking down language and cultural barriers. Receptive audiences include countries with vastly different economic regulations, cultural values, and political landscapes. As a result, assent Compliance must adjust its sales and marketing practices to ensure their message resonates with each location.
Assessing and modifying communication to conform with the standards of each respective market will take research, planning, and intense collaboration between teams in multiple countries. In many cases, even after various linguists have assisted updating documents for specific markets, governments — who often have extremely different business environments — still need clear descriptions of product offerings tailored to their local needs.
In addition to communication difficulties posed by differences in language or culture; global expansion also presents logistical challenges for a company of Assent Compliance's size. To make sure their platform functions correctly and efficiently within the regulatory parameters of each nation; administrators must be thoroughly trained on both this fast-moving industry landscape as well as any new licensing procedures or taxation systems. They must then implement changes throughout their operations quickly and reliably across all international locations.
Compliance Regulations
Compliance regulations are the rules and regulations that govern activities within a jurisdiction, or international phenomenon. As companies expand across the globe, it can be difficult to stay abreast of all the different countries' regulations which are often vastly different. Additionally, as technologies evolve and become more widespread, new legal methods to regulate these may also come into play.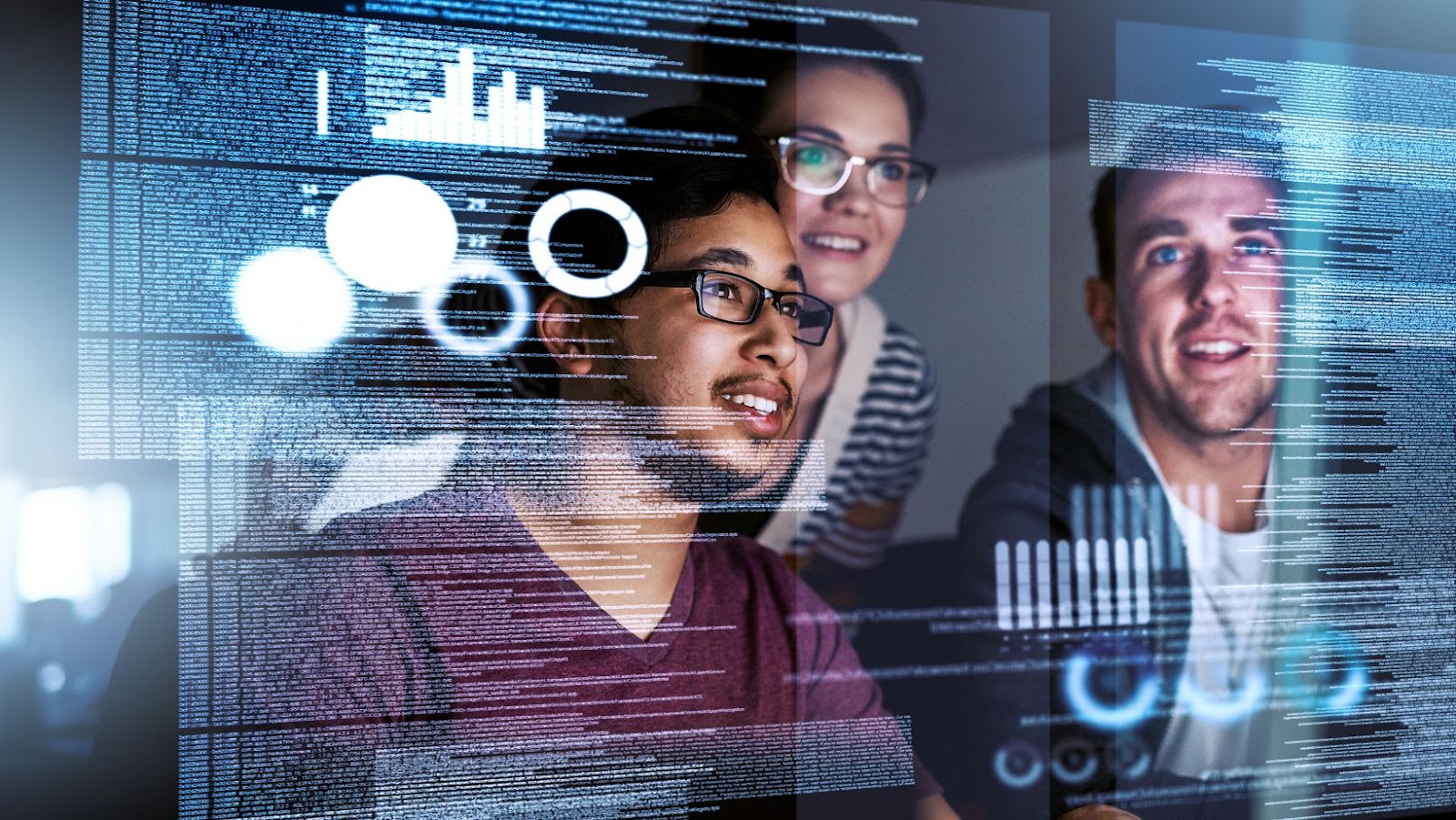 When entering a new region or industry, companies must conduct extensive research to understand any local restrictions that may be in place. Compliance with industry regulations varies from country to country and could include anything from consumer protection laws to anti-bribery legislation. Furthermore, international markets increasingly involve complex data protection and intellectual property rights issues.
For companies to be successful in their global expansion process, they must be aware of all local compliance obligations that might apply. It is especially important for a company entering a new market to understand potential differences between their native country's laws and those of their target audience and formulate strategies based on that understanding. Furthermore, companies should be very mindful of extra-territorial reach of regulations because non-compliance can lead to fines or prosecution by government enforcement agencies within their home market or abroad. Additionally implementing robust internal risk management processes and having systems in place for regular compliance monitoring should help companies minimise exposure to such risks when expanding internationally.
Increased Competition
As Assent Compliance pushes further into the larger global market, it will face increased competition from established players already present on the international level. Many of these companies have long-standing relationships with governments, regional organizations and multinational corporations, meaning Assent Compliance may have to contend with a competitive advantage that rivals enjoy.
In addition, even if Assent Compliance acquires licensing and certification from foreign regulatory bodies or obtains support from local partners, there is no guarantee of success. The global supply chain market may be highly fluid; fluctuations in political standards, increased complexity among new regulations or wide variations in consumer demand could all greatly influence Assent Compliance's long-term success abroad. Therefore, the company must watch the changing economic landscape closely to remain competitive and swiftly adjust accordingly.
New marketing strategies must also be adopted that emphasize product innovation and value proposition to existing customers while building awareness among potential clients. Tapping into niche international consumer markets as well as emphasizing online presence can help ensure visibility amid rising competition. These considerations must also consider local cultural sensitivities and practices within each new territory. Despite all these challenges, stated venture capitalists believe that with their proven corporate governance model and team technologies governance platform they will successfully execute their global expansion commitment, thereby proving their investors' faith in their mission & vision driven Corporate expansion goals & strategies.
Conclusion
In conclusion, Assent Compliance has gained tremendous global growth through a $20 million investment. This investment gives the company the financial power to expand into new markets and offer cutting-edge compliance solutions to their clients. Furthermore, this investment highlights the company's future potential as they continue to drive themselves to stay ahead of the compliance industry.
Summary of Assent Compliance's Global Expansion
Assent Compliance is a leading content management provider, supplier performance, and compliance assurance solutions. Its recently launched global expansion strategy has enabled it to operate in more than twenty countries, and the company has opened offices in Europe, Asia, Africa, and Latin America. This expansion has given Assent Compliance a global presence and allowed its services to reach a much wider customer base.
Assent Compliance's core strategy focuses on developing new technologies that provide customers with accessible data and proactive insights on the performance of their suppliers. They also strive to provide unparalleled customer service through knowledgeable teams in each region they serve, promoting collaboration between their clients across all geographies. By investing resources into understanding their customers' needs around data insights and supplier management solutions, Assent Compliance continually strives to innovate new products that help ensure better compliance for its clients worldwide.
Through its comprehensive technology services platform and breadth of regulatory knowledge across multiple geographies, Assent Compliance can effectively monitor customers' supply chains from end-to-end. This ensures accurate data collection; prompt corrective action; improved supplier performance; improved visibility into supply chain operations; lower audit costs; improved risk assessment approach; and better control of third-party activities worldwide.
Overall, Assent Compliance's global expansion strategy has positioned it well for continued growth as it meets customers' needs worldwide by providing innovative products tailored to their compliance requirements.
tags = ottawa-based software as a service, assent compliance data firm, ottawabased assent saas esg 350m azevedotechcrunch, ottawabased assent compliance saas azevedotechcrunch, ottawabased assent compliance 1b ann azevedotechcrunch, ottawabased assent compliance esg 1b ann azevedotechcrunch, ottawabased assent saas 350m 1b ann azevedotechcrunch, ottawabased assent saas 1b ann azevedotechcrunch, comprehensive all-in-one compliance automation platform for organizations, materials management, ethical sourcing regulations, variety of product stewardship