The iPhone SE fits in the palm of your hand and you can use it to do almost anything you want. It's powerful enough to last all day, and with so many apps, you won't ever be bored. And it's small enough that you can take it everywhere!
If you want to get the most out of your iPhone SE, this guide will help. We'll cover everything from setting up your phone to troubleshooting common problems. You'll also find suggestions for apps, tips for taking advantage of features like FaceTime and Messages, and more. With these helpful tips, your iPhone SE will be an invaluable tool for staying connected with friends and family or simply having fun on the go.
Tips and tricks on how to use the iphone se
Owning an iPhone SE will give you access to a wide range of features that can help you get the most out of your device. From its powerful processor to its intuitive design, the iPhone SE offers users a great experience.
In this article, we'll take a look at the features on the iPhone SE and give you some tips and tricks on how to get the most out of your device:
Familiarize yourself with the Home Screen
Getting the most out of your iPhone SE starts with familiarizing yourself with your Home Screen. This is the central hub you'll be using to access all of your apps, organize your content, create folders and adjust settings as needed.
The Home screen is made up of app icons that are organized into pages. You can quickly swipe left or right to view different pages, or tap and hold an icon to move it around. By default, all apps are sorted in alphabetical order on their respective home screens – though you can arrange them exactly as you like if desired.
Folders can be created by tapping and dragging one app onto another which will form a stack of icons within a labelled folder that appears on the page. You can add additional apps to this folder by simply dragging them into place, or remove any unwanted items.
Pulling down from the center of any home screen will bring up Spotlight search which allows you to quickly locate information as well as open apps no matter where they're stored on the device. Swiping left from the first page will take you to a special page for widgets which are useful mini-apps that provide quick updates for specific tasks such as monitoring news stories or sports scores, checking recent activity status updates in social networks and much more.
The Home screen is an incredibly powerful tool designed to make it easier than ever for users to get exactly what they need out of their iPhone SE in just a few simple taps!
Understand the Control Center
The Control Center is a powerful tool that allows users to gain access to many of the device's most important systems quickly and easily. To view the Control Center, all you need to do is swipe from the bottom edge of any Home Screen or Lock Screen.
From here you can access various functions such as changing the phone's display brightness and volume, activating Airplane Mode, adjusting Do Not Disturb settings, gaining quick access to Flashlight and Calculator tools, connect to Wireless networks and Bluetooth devices, manage media playback controls, control Home automation accessories and more.
By default, four panes appear on the Control Center – Music Pane (manage audio playback), AirPlay (audio streaming) Pane, Home Automation Pane (manage home automation accessories) and Shortcuts Pane. Users can customize the Shortcuts pane with up to 16 buttons of their preferred apps or features. Once done customizing their settings in this menu they can use 3D Touch to quickly launch their selection.
Get to Know the Notifications Center
iPhone SE, like all iOS devices, has a digital notifications center. This is the place to view any notifications for app activities, calendar events, text message updates and more. You can access the Notifications Center from either the Lock Screen or the Home Screen.
The Lock Screen will display a selection of recent notifications from your apps when you wake or unlock your device. You can easily access additional details by tapping on one of these messages – important items such as calendar events will even offer quick actionable buttons to respond immediately with "Remind me later" or "Accept/Decline" options if available.
Additionally, if you swipe down from the top right side of your device while on the Home Screen, it will open up much more in-depth information about all of your recent notifications in what's called the Today View in iOS. Here you can conveniently scroll through all of your most recently received notices and errors with more extensive detail including visual previews, contact pictures (if applicable) and often touch-activated "Quick Action menus" for faster response time to busy requests.
By mastering your way around notifications on iPhone SE you too can get organized and get things done faster with fewer delays so that studies your life can feel less cluttered and demanding!
Learn the Different Gestures
Aside from the buttons, there are various swipe and tap gestures you can use to maximize your iPhone SE experience. Learning how to use these basic gestures on your device will make your life easier, allowing you to access applications, send messages and more with ease.
Swipe right: To access the Today view that displays widgets of apps like Calendar or Photos. You can even customize it by adding more apps or editing existing ones.
Swipe left: To go back one screen or open App Library if you're on the home screen.
Double-tap: To quickly jump from application to application. This works with several apps such as Safari, Music and Notes.
Three-finger tap: When in an app, such as Mail or message, this gesture will allow you to copy text for pasting elsewhere. When reading an article in Safari it'll let you quickly adjust the text size for better readability.
Differentiate a tap from a press: know that tapping means selecting an object while pressing it opens up new features like Quick Actions from home screen icons/folders; preview files when selecting multiple content; and rearranging icons when all icons are shaking on Home Screen, among other things!
Drag and Drop items: You can also drag items, such as photos in the Photos app or links in Safari onto other items – simply go long press on what you want to drag, then keep your finger on placed item and move it above whatever else you want it dropped on it's spot!
Customize Your iPhone SE
You just got the new iPhone SE and you can't wait to start customizing it to your liking. With the iPhone SE, you have a powerful device with plenty of features and settings that you can customize.
Let's take a look at some tips and tricks on how to make your iPhone SE stand out:
Change the Wallpaper
Changing the wallpaper on your iPhone SE is an easy way to customize its look and feel. You can choose from several standard backgrounds that come with the device, or you can select a favorite photo or image from your library.
To change the wallpaper on your iPhone SE, follow these steps:
Open the Settings app and select Wallpaper.
Select Choose a New Wallpaper, then select either a standard option or one of your Photos albums.
If you have selected an album, choose the picture you want as your wallpaper. Tap Set and then select Set Lock Screen if you want to display this image on your lock screen as well as on the home screen and springboard page.
Set Up Custom Ringtones
Customizing your iPhone SE with ringtones is a great way to stand out from the crowd and make your phone more personal. Fortunately, the task is relatively simple and only requires a couple of steps.
After downloading the tone you would like to use (make sure it's an appropriate file type), use iTunes to sync it onto your iPhone SE. Open up iTunes and copy the audio file into the 'Tones' folder, which can be found in the library window under 'Music'. Now connect your device and sync it with iTunes; this will ensure that any ringtones you add will be transferred to your phone.
Once you've synced, go to Settings > Sounds > Ringtone on your device. Here you'll be able to select from a list of pre-installed Apple tones or select your own custom audio file that was added through iTunes. Just press on 'Edit' at the top right corner, find the tone you just added, and then hit 'Save' when you're finished. You can even drag new tones around in case you have a particular track order preference!
Once these steps have been completed, tap on whichever tone is desired for incoming calls and text messages – now all incoming calls will be heard according to what has been selected! This process will also allow for other personalization options such as assigning different rings for different contacts. Enjoy personalizing your iPhone SE!
Set Up Widgets
Once you set up your iPhone SE to your specifications, it's time to make sure you can use it most effectively by customizing the widgets. Widgets are small functions that appear on the home page and can help improve productivity and access information quickly.
The widgets appear near the bottom of the home page on an iPhone SE. To set them up, tap and hold anywhere on the home screen until it shakes, then tap the + icon in the top left corner of your screen. This will bring up a list of all available widgets which you can add or remove to your home screen. You simply scroll through them, select which ones you want, and click "Add Widget" to put them into place.
You may need to set up individual apps separately so they can send their associated data to your widget display windows. For example, with Clock and Calendar apps, you may need to select what type of data appears in those widgets by selecting specific calendars for syncing with those particular apps. Keep in mind that you can still rearrange or delete any widget at any time by tapping its stack symbol in a corner.
If someone else has access to your device, remember that adding widgets should not affect any type of private information already on your phone as long as none is shared from third-party apps connected from other sources such as Facebook or Instagram accounts (if applicable). Doing so is an excellent way for even novice users to get the most out of their iPhone SE devices!
Choose a Keyboard
Choosing a keyboard for your iPhone SE is one of the best ways to customize the overall look and feel of the device. There are several different options available, including those from Apple's App Store.
You can also choose from 3rd-party keyboards with unique features and custom designs.
Apple's App Store offers keyboards that are optimized for use with iOS and take advantage of features like predictive typing, auto-complete, and handwriting recognition. You can choose from popular keyboard apps such as Swiftkey, Gboard, or Fleksy.
For a more personalized experience, consider 3rd-party keyboards that make use of special effects such as swirling animations or bubble lettering. Many keyboards come in variety of color schemes and feature intuitive sliders or tap pads for easy navigation. For an extra touch of luxury on your device, there are also exclusive customizable designer themes available.
Whatever type of keyboard you ultimately decide to use on your iPhone SE will be an important part of your user experience – so be sure to explore all the options available!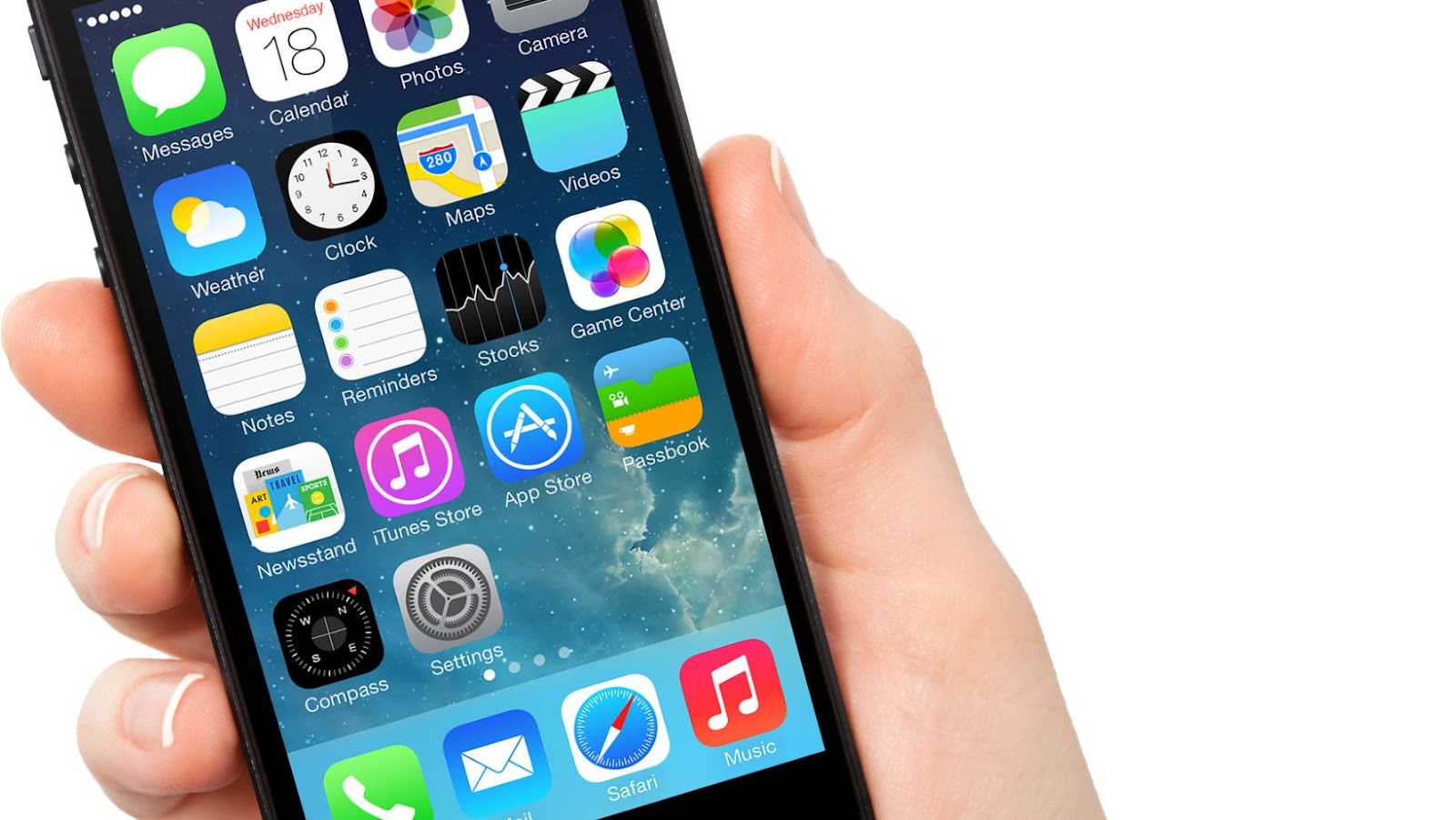 Utilize the Built-in Apps
Having a smartphone like the iPhone SE comes with a lot of features and functions that you can get the most out of. One way to do this is to make use of the built-in apps that Apple has made available for you. There are many apps that come with your iPhone SE such as Maps, Music, Calendar, and Safari, among many others.
With these built-in apps, you can easily find the best and most convenient way to manage your daily tasks and routine. Let's take a look at how to get the most out of these apps:
Use the Camera
The Camera app on the iPhone SE has many features to take high-quality photos. It's great for capturing memories, document important documents, or just having fun with your friends in taking selfies and videos.
To get the most out of using the Camera app, it's best to familiarize yourself with the various settings it has to offer. This will help you take better photos by understanding how each adjustment works and what type of image each adjustment produces.
Here is an overview of the essential Camera settings and functions you need to know:
Flash: You can turn on or off your camera flash when taking photos.
Focus: The focus option allows you to choose from a few focus areas such as center, top left corner, etc., so that sharp focus is centered on where you want it.
Exposure: Set an exposure level for each photo–low for bright light, high for darker environments. Adjusting exposure can make a big difference in how your photos appear.
Timer: If you want to include yourself in a shot or just need some extra time when setting up a shot, this option will allow you to set up a count-down timer before the shutter opens automatically so that you can get into place without any fuss or delay.
Modes: You have access to different modes (e.g., portrait mode) which let you create unique looking images tailored towards specific shots such as group shots, low light photography and close ups–these give improved focusing and depth effects for more professional looking results not possible with any other smartphone camera apps at this range in size and price tag!
Use the Notes App
The Notes app on your iPhone SE is a handy way to keep track of everything in one convenient place. Whether you need to store important phone numbers, save ideas for projects or jot down random thoughts, the Notes app has got you covered.
When you open the Notes app, it defaults to All Notes view, which allows you to quickly see all your notes—simply tap on a note and it will open. If you have numerous notes within the same folder, or want to get an overall feel for what's contained within a particular folder, tap List view in the lower left-hand corner of the screen. You can also create lists or folders within your notes for additional organization.
Using checklists is an easy way to keep track of items and tasks in a note; simply tap Checklist from the toolbar at the top of the screen when inserting new content into a note and use this feature when needed.
The Share button earned its name by allowing you share your various notes with other iOS users through AirDrop—simply choose AirDrop from Share list and select the person with whom you wish to share. Additionally, if texting or emailing a group of people is more convenient, both of those options are available as well. Finally, with iCloud integration enabled throughout iOS devices (including your iPhone SE), all changes made will automatically be updated across compatible devices signed into that iCloud account—making staying on top off all your devices even easier!
Use the Calendar App
The Calendar app on your iPhone SE is a powerful tool that can help you keep track of all your important events, meetings and tasks. It's easy to use, and will remind you about upcoming engagements so that you don't miss them.
To access the Calendar app, press the icon with the calendars on it that appears on your home screen. Once inside the app, you will see an overview of all your upcoming activities, including any appointments you may have set. Tap any item to get a closer look at it, or tap "New Event" if you'd like to schedule something.
You'll need to input some basic information such as the event's title, location (if applicable), date and time before pressing save. When finished saving your new event, you'll be given the option to add custom alerts or even repeat the appointment on certain intervals if needed—a great way for setting up regular reminders for things like doctor appointments or weekly meet-ups with friends. Don't forget to set up notifications too if wished — when enabled properly they will automatically give timely alerts about upcoming events!
Use the Music App
The Music app is a great way to discover and listen to new music. It's available right on your iPhone SE, giving you access to over 50 million songs, thousands of playlists, and current trends.
The Music app allows you to explore the library of music through several ways. You can:
Browse genres, albums and artists;
Follow recommendations made by the Apple Music team;
Check out the hot new releases; or
See what your friends are listening to with its built-in social media feature.
With shuffle play, you can even start playing any song and it'll automatically create a playlist for you based on your selection.
Your iPhone SE also offers several innovative features for a better listening experience. You can use gestures to control playback—tap once on the album cover art to play or pause a track; skip tracks with swipes left or right; or go back with a downward swipe. The Up Next feature keeps songs playing in order without having to navigate back and forth between screens allowing for more seamless navigation through your library of music.
For subscription users, you have access to upgraded features like download-to-go content available offline without being charged for data usage, custom radio stations from any artist and song in the Apple Music streaming catalogue, and access to family plans that let up to six members share one subscription plan at 10% off each month compared with individual plans.
Get the Most Out of Your Apps
The iPhone SE is filled with great apps and features that can help you stay connected and productive. Whether you're using Apple's own apps or downloading third-party apps from the App Store, you can make the most out of your phone by optimizing your apps for better performance.
In this article, we'll cover some tips and tricks on how to get the most out of your apps on the iPhone SE:
Use iCloud to Sync Your Data
iCloud is the cloud storage service offered by Apple and it is an incredibly useful tool for any iPhone user. Your data, such as contacts and music, are stored in your iCloud account so that you can access them across all of your devices. By using iCloud, you can also make sure that all of your data stays up to date. This means that if you add a contact on one device, it will automatically be updated in your other devices.
To use iCloud, first sign in with your Apple ID and password at icloud.com or open the Settings app on your iPhone SE and select "iCloud" at the top of the menu. Once you've signed in to iCloud, you can select which apps you want to sync their data with iCloud. After selecting what apps you would like to sync with iCloud, they will all be synchronized together in the cloud storage space provided by Apple.
One important thing to note is that not all apps have support for syncing over iCloud. However, most popular apps such as WhatsApp and Google Drive do support this feature so make sure to check before trying to synchronize data from those apps with iCloud.
To learn more about how to get the most out of your iPhone SE using iCloud, visit Apple's official support page for more details or follow their step-by-step guide for setting up an iCloud account and enabling synchronization with apps.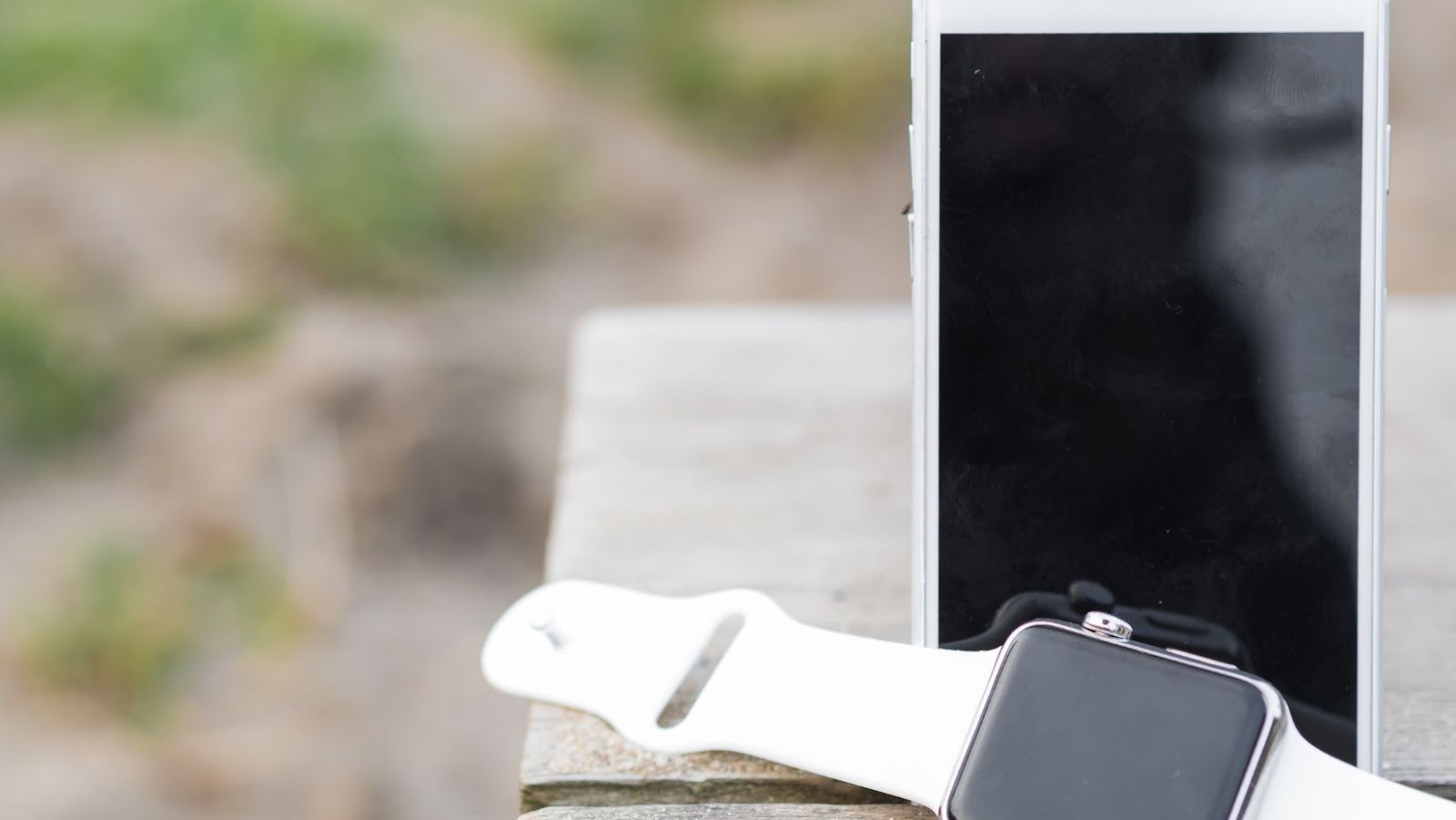 Use App Store to Download Apps
The App Store is the official way to download apps to your iOS devices. This includes iPhone, iPad and iPod Touch. With the App Store, you can find and download apps on a wide variety of topics, including but not limited to games, entertainment, productivity and business. You have access to over two million apps that allow you to customize your device and make it work for you.
To get started in downloading apps from the App Store, open the built-in App Store app or go to the Apple website from your device's Safari browser. On the App Store home page you will see featured apps across all categories. From here you can search for specific apps by keyword or browse by category. When viewing an app's detail page, you will find screenshots of what it looks like when in use as well as user review ratings. Once an app catches your eye, simply tap "Get" or if there is a cost associated with it "Buy" and proceed with easy checkout via your Apple ID account or other payment method such as PayPal accepted by Apple store.
Use App Extensions
App extensions are a unique type of interaction used by the iPhone SE to extend the functionality of existing apps. They allow users to quickly and easily access key features (like sharing content) or communicate with other compatible apps, while also providing greater user customization options. App extensions are very easy to take advantage of – once you have downloaded and installed an app, look for it in the list of available app extensions on your device.
If available, simply activate the extension that corresponds with its purpose – either in the main screen of the phone or via its settings page. Activating an app extension essentially creates a shortcut that you can use to quickly navigate between those specific features within an app. This will make it easier to access content, share photos or updates across social media networks, or even synchronize data from multiple apps on your device. For example, if you would like to edit a photo on one app, then post it to another without having to go back and forth between screens – activating its corresponding extension can help you achieve that in just one click!
It is important for users to be aware that activating certain app extensions may cause battery drain; however utilizing their benefits can be a great way of getting the most out of your device when using multiple applications at once. Additionally, some extensions may require further activation steps within those apps themselves before they become active on your phone – so be sure to not only install but also configure these correctly before enjoying their full benefits!
Conclusion
In conclusion, the iPhone SE is an extremely powerful and capable device. Its small size makes it a perfect choice for anyone looking for a smartphone with a convenient size and great performance. With the abundance of apps available through the App Store, this phone can do everything from gaming to video streaming to money management. The lightweight design and sleek finish make this device ideal for people who are always on the go.
As with any phone, it's important to keep up with software updates in order to ensure that you have all of the latest features available. By regularly charging your phone, using data-saving features, and being mindful of what apps you download and use, you can maximize your iPhone SE experience!